At KLA, we're on a mission to solve the climate crisis one community at a time.
We do that in part by sharing our expertise to help local governments build capacity to set and meet ambitious climate action goals. Our monthly emails are called The Source because they are just that: your source for all things local climate action.

The Source isn't your standard, unexciting monthly newsletter. This is where you'll find high quality (but free!) content — best practices, trainings, templates, and more. You can also gain inspiration by learning from our clients' local climate action across the country and getting tips and tricks from KLA's team of experts on climate action, engagement, and communications.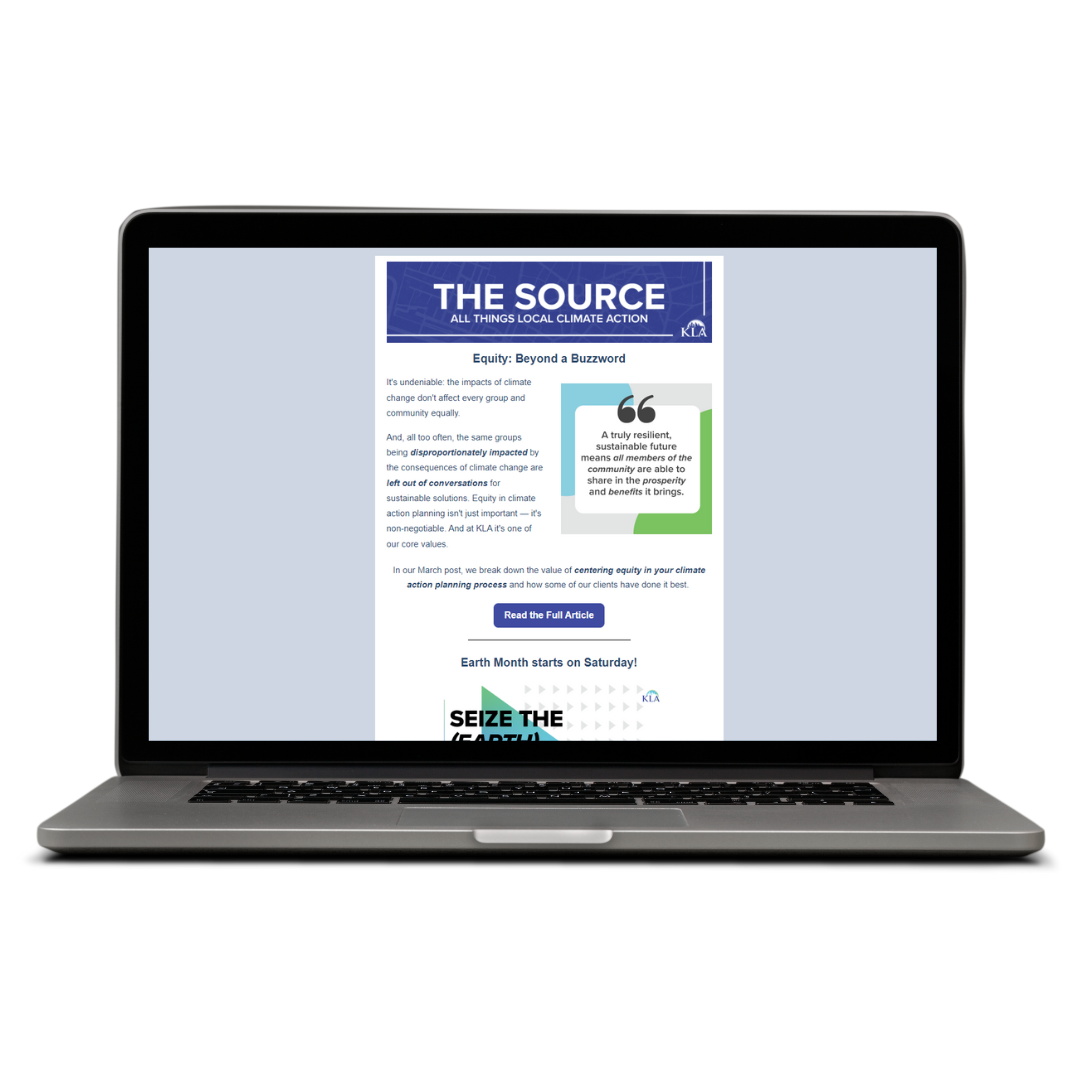 Subscribe to KLA's The Source newsletter:
Can't wait for the next release? Check out our most recent resources: