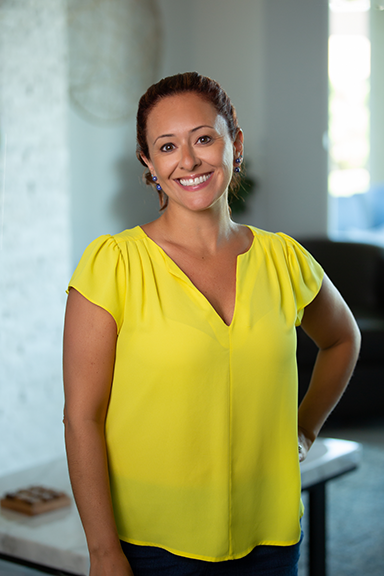 We're a small, woman-owned, benefit corporation that partners with cities, towns and counties across the US to design and implement aggressive, equitable climate action solutions.
KLA excels in the local climate and sustainability arena because that's all we do. Led by an early municipal sustainability pioneer, our team includes former municipal sustainability directors and nationally recognized climate champions and is driven by a collective passion for creating a sustainable future for all.
We work specifically with local governments because they can be true catalysts for change. As trusted sources for their community with direct access to their residents, city, town and county leaders can walk the talk themselves, create enabling environments and spur the behavior change required for a more sustainable world.
We give local governments of all shapes and sizes best practices and tools previously accessible only to big companies and the largest cities, enabling them to assess, plan, implement, evaluate and communicate climate and sustainability goals and programs. Our clients range from small New England towns to large cities and counties in the Midwest and West.
We have only 8 years to exponentially implement solutions to climate change. KLA takes this - our mission - very seriously.
What It's All About:
What makes KLA best in class for local government climate action? We're driven by our core values of innovation, equity, leadership, authenticity and impact.
We work exclusively with cities, towns and counties and specialize in a data-driven approach, building climate literacy and a foundation of equitable engagement.
From our climate action planning services to our storytelling Dashboard tool, we're solving the climate crisis one community at a time.
KLA Is Driven By Our Core Values
Innovation
We think outside the box to deliver effective solutions to address climate change and create a more sustainable future for all. We embrace proven best practices and apply a creative lens to our work so we're not limited by what has already been done.
Equity
We are deliberate in ensuring our work is grounded in equity from day one because we recognize that a truly resilient sustainable future means all members of the community are able to share in the prosperity and benefits it brings.
Leadership
Strong local government leadership can make or break a sustainable future. We equip our clients with the tools and skills to navigate difficult decisions and competing priorities and create a legacy of leadership.
Authenticity
Our actions in both our personal and professional lives reflect KLA's commitment to a sustainable future. "Sustainability" is not one branch of a larger corporate entity at KLA. It is the whole tree.
Impact
Our laser focus on cities, towns, and counties stems from their power to affect change. Every project we work on is designed to create a ripple effect of impact in local communities.
Is your community serious about climate action?
Schedule a time to chat with the KLA Team