Developed specifically for local government sustainability professionals, the KLA Community Dashboard is a platform that turns data into stories and stories into impact.

Show

your community how you're pursuing climate, sustainability and resilience solutions.




Tell

them about the progress to date and what's on deck.




Share

with them ways to take action to meet your goals.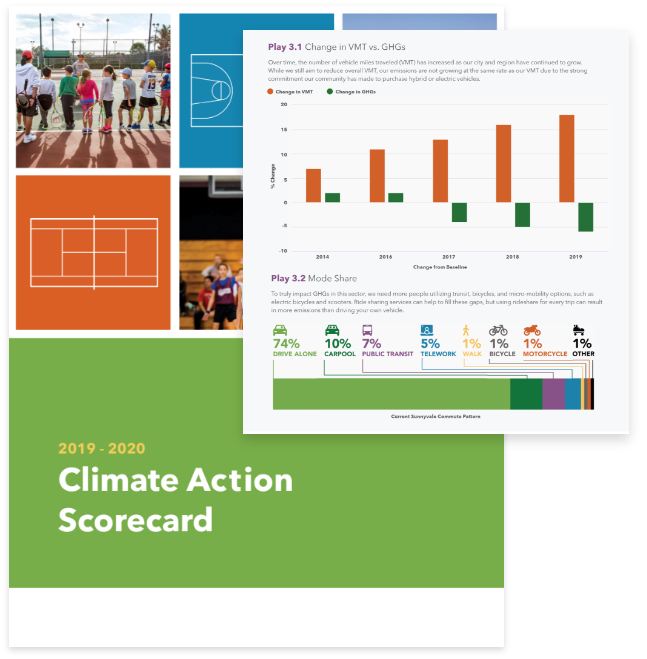 Annual Report
Like a "print button" to easily produce reports on key content, graphs, images, and data visualizations that are already on your dashboard site.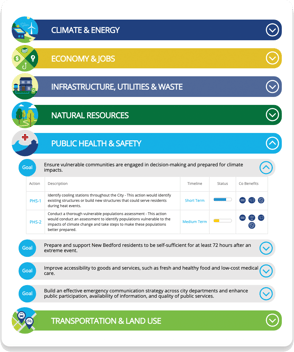 Action Plan Implementation Table
Showcase plan elements, goals, actions, and timeline to demonstrate progress. Mobile-friendly accordion style.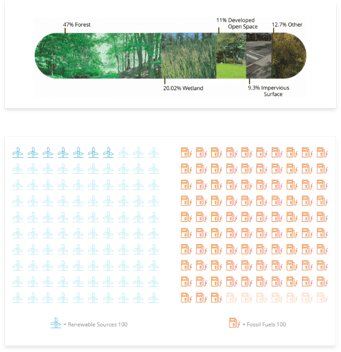 Data Visualization
Go beyond graphs with fun and creative data visualizations like the multi-image graph or a pictograph.
Calculators
Multi-question calculators to help community members determine costs for things like solar panels and electric vehicles.
Infographics
Turn more complicated, nuanced or multi-layered information into user-friendly visuals.
Quick Polls
Get direct feedback and engagement from people with quick, interactive poll questions.
Resource Center
Make it easy for people to find local resources and take action.
Story Maps
Share sustainability achievements or local resources (like EV charging stations) with maps and images.
GHG Reductions Pathways/Wedge Analysis
Interactive chart allows users to click on and off different projects or sectors to see how emissions are affected if those are not implemented.
Engaging. Customizable. Affordable.
Starting at less than $10,000 a year
Communities like San Antonio, TX, Nashua, NH, and Encinitas, CA, use the KLA Community Dashboard platform for their climate and sustainability work.
Our clients enjoy:
Visuals that bring data to life
Unique storytelling structure for true engagement
Communications and social media support
Self- or full-service options
Trusted by local governments:
The City of San Antonio's Sustainability Dashboard website is an essential tool for community engagement. As a visual representation of our climate plan, residents and others can quickly access information that is organized intuitively and presented attractively. Recently, the KLA team has embraced our city's commitment to digital inclusion and has worked with our team to further our accessible resources.
The Livable Nashua dashboard created a totally new way for the City to educate the public on the many great programs and initiatives we are already doing, provide transparent data and really start engaging the community on long-term goal setting. Working with KLA has been a truly positive relationship. They are organized, clear, concise and completely able to implement projects on schedule.
Working with Kim and her team has been so easy. They are experts in both Climate Action Planning and web design. The matchup is perfect when it comes to the development of our dashboard. I don't have to explain our data or emissions reduction goals – KLA just knows! We're really excited to see what the KLA team comes up with for our dashboard!
I love love love the social media content KLA sends every month, it is exactly what we need to engage the community in a fun and interactive way. We would never have time to generate this content ourselves.

KLA didn't just check the boxes. They helped us make the most of the MA Municipal Vulnerability Preparedness program by including equitable community engagement and a series of compelling educational videos - which were a big hit in town! It has built a solid foundation for resilience in Concord thanks to KLA.