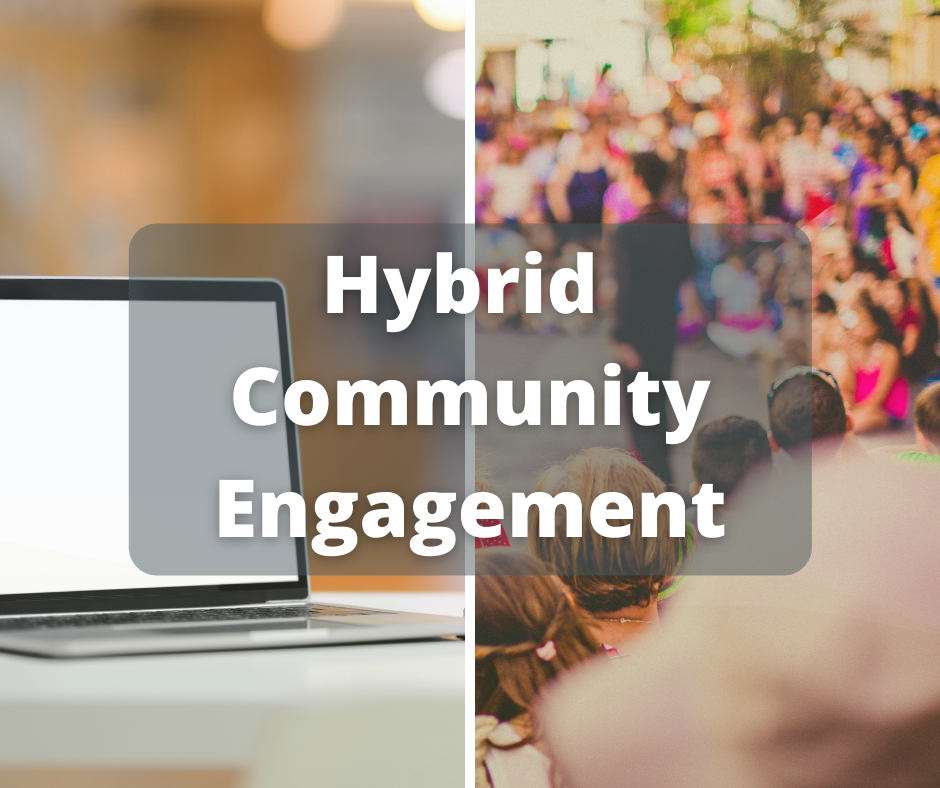 As more and more Americans return to offices, schools, restaurants and an overall sense of normalcy, we're all easing out of the gates as we explore the most effective ways to engage our communities in important conversations about climate change, sustainability, resilience and equity. What we're finding reflects the status of the country as a whole: some folks are ready to dive back into in-person meetings and events while others would prefer – for logistical or health reasons – that virtual options remain in place.
That means local governments with planning initiatives underway or about to launch need to craft a hybrid engagement model – and that, in turn, will require creativity, new technologies and mindsets, and some investment of time and resources.

5 reasons people will be eager for in-person meetings:
Zoom fatigue. It's for real.
Reconnect with and meet neighbors.
A basic desire for human interaction, fresh air and to get out of the house.
More hands-on brainstorming and discussion opportunities.
Community events like farmers markets and concerts are up and running. For local governments seeking input you go where people are already.

5 reasons people might want to keep virtual options:
Health concerns.
Don't have to worry about parking, childcare or time in transit, plus it's easier for people with limited mobility or access to transit to participate.
Some folks – introverts and otherwise -- have discovered they just feel more comfortable in a Zoom-type setting.
Wider range of accessibility tools like closed captioning and, in some cases, translation.
Greater flexibility for people to participate even if they are traveling or to engage expert speakers who might not be local.
Taking all those considerations into account, it's clear that at least for the foreseeable future local governments will need some combination of in-person and virtual engagement options to truly involve the full spectrum of the community.