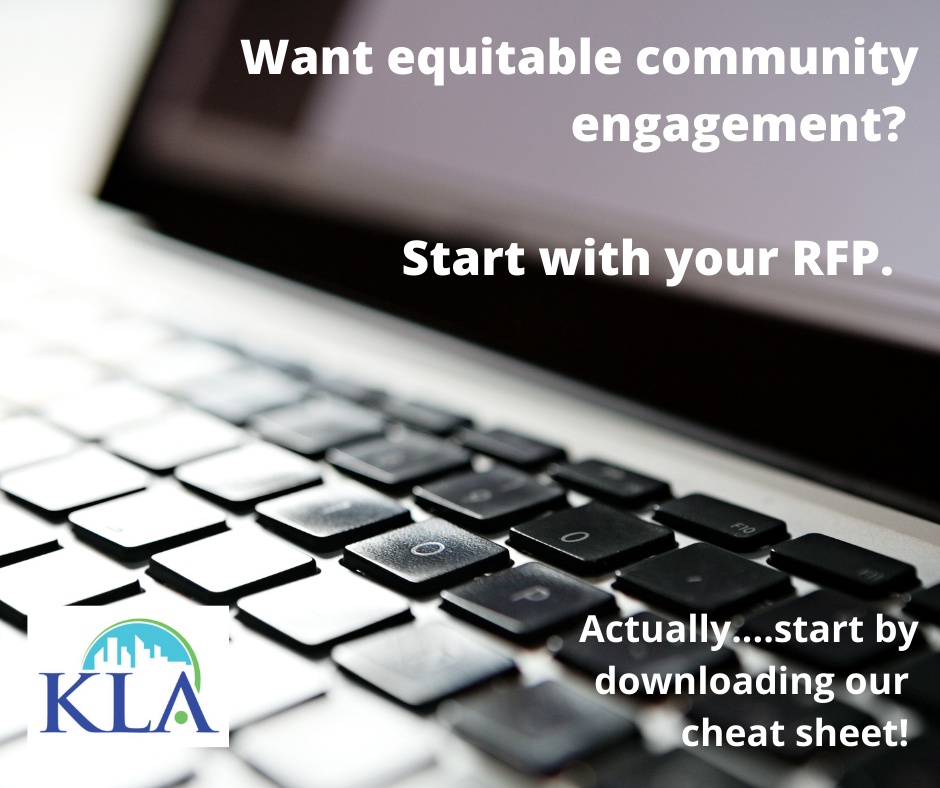 Communities large and small are grappling with the COVID pandemic and civil unrest related to police violence. Deep, historical inequities have been laid bare. Once again, our most marginalized neighbors are bearing the heaviest burden.
As you contemplate future community engagement -- as part of a planning process (comp, transportation, sustainability, resilience, climate action plan, etc.), piloting a new program, or spreading the word about assistance opportunities -- equity must be at the core of your approach. Your RFP can help set that expectation and ensure you get more than checking the box style engagement.
"Integrating Equitable Engagement Into Your RFP Process" is a cheat sheet for local governments to set clear expectations for, ask the right questions of and effectively evaluate consultants on the ability to deliver equitable community engagement.