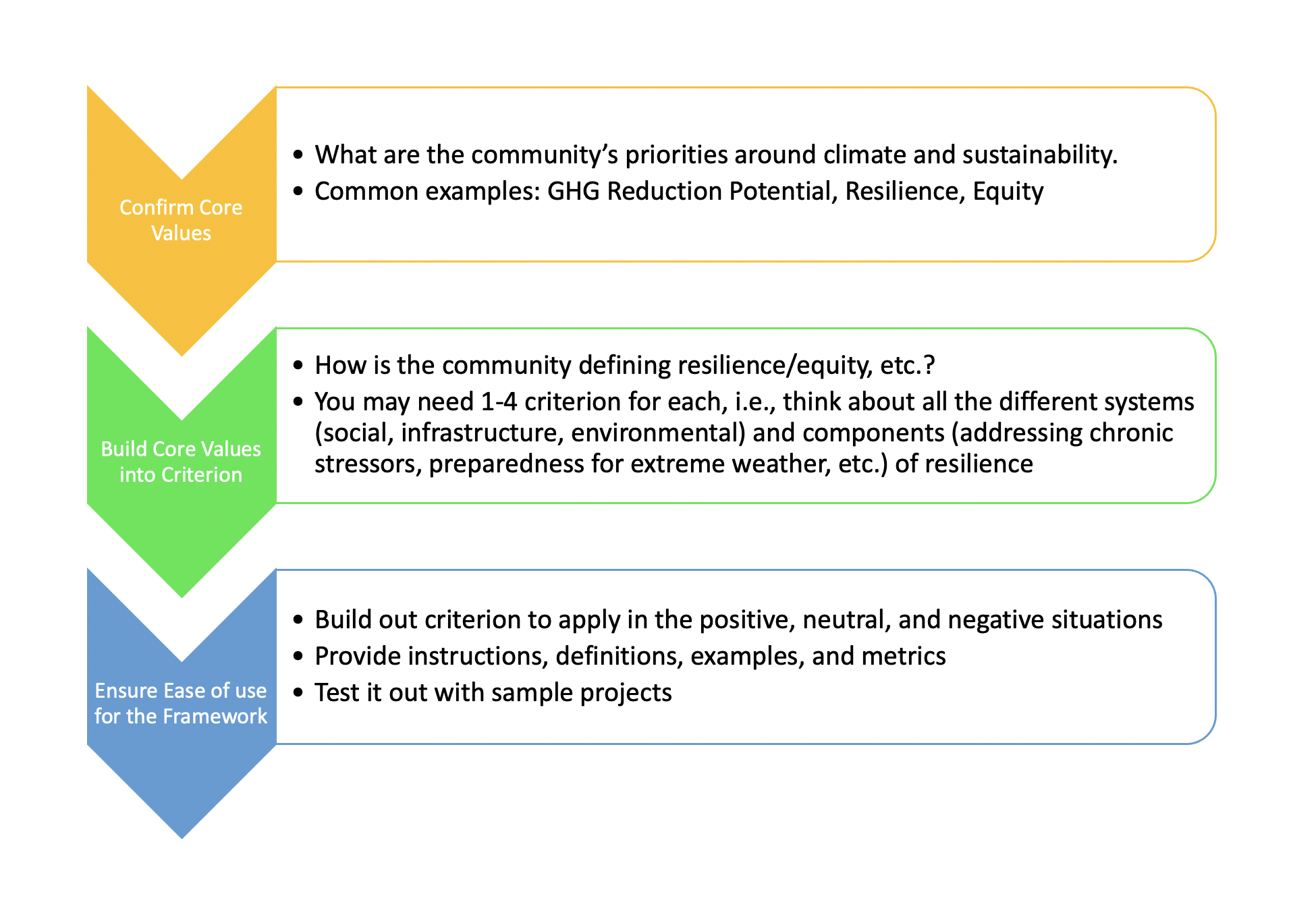 We need rapid, bold action to fight the climate crisis. But we also need lasting solutions, and ones that aren't confined to certain departments or that check off a few boxes – EV charging stations, some solar installations – in a climate action plan and call it a day.
One of the tools we use at KLA to institutionalize our clients' core sustainability and climate principles is a Sustainability or Climate Action Framework.
A Framework of this nature can be developed and deployed before, during or after a planning process and becomes a living document that local governments use to design, assess or screen a program, project or initiative to ensure it's a net positive for the community's core values. The Framework can take many forms and be a simple set of criteria with some guiding questions (Example A below) or something more complex with a rating system (Example B below). As the video below shows, this is basically a spreadsheet (but we make it look nice!) with several tabs that cover: summary, the framework, definitions, examples and metrics. Regardless of the exact format, the important part is that you're considering the implications early in project development not as an afterthought or when it is too late to correct course.