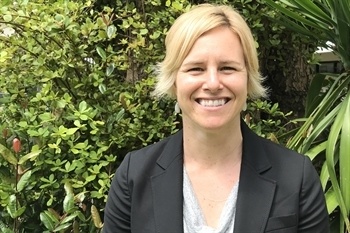 Summer is winding down, and National Preparedness Month is upon us. It's been a summer filled with headlines of devastating wildfires in California, heat waves around the globe and extreme rainfall and flooding events from the US to Japan. It's clear that communities big and small should be thinking about the impacts they might face now and in the future with climate change.
Among strategies to prepare for natural disasters, "resilience hubs" are gaining momentum as well as a reputation for fostering equity, neighborhood development and local community power.
In my latest podcast episode of SAS Talk with Kim, I spoke with Kristin Baja, Climate Resilience Officer at USDN and formerly with the City of Baltimore, about the concept, value and logistics of resilience hubs and more of USDN's work on climate resilience.