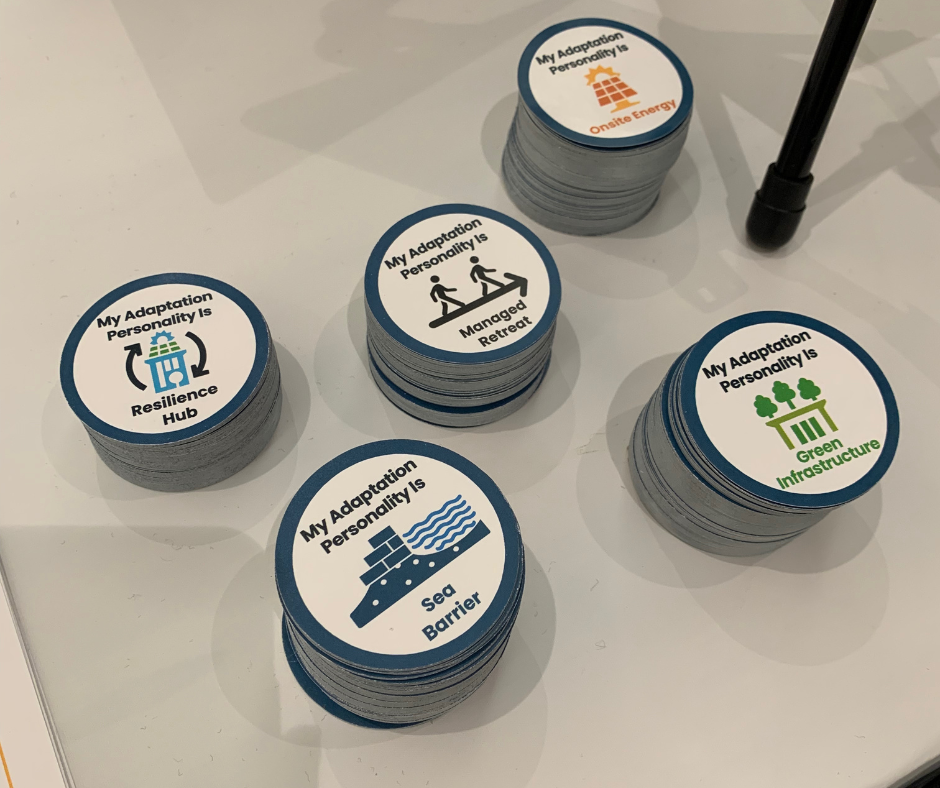 Guest post by Tacy Lambiase, Climate Communications and Storytelling Manager

Last month, I had the opportunity to connect with many passionate, smart, and hardworking climate professionals at the 5th National Adaptation Forum in Baltimore. More than 800 people attended – a record turnout – to share their ideas, strategies, successes, and challenges with preparing our world for a rapidly changing climate.
The KLA and Climate Resilience Consulting (CRC) teams also had the chance to meet and network with many attendees at our interactive booth. (If you haven't already, take our quick quiz to find out which adaptation strategy matches your personality!)

Couldn't attend this year's event? Check out the 2022 program; NAF will be posting videos and summaries of the main sessions later this month. We also talked about KLA's equity-centered approach to resilience planning and our work with clients from Cambridge, MA, to Clark County, NV, in a recent blog post. And we compiled the KLA and CRC resources from NAF on this page.