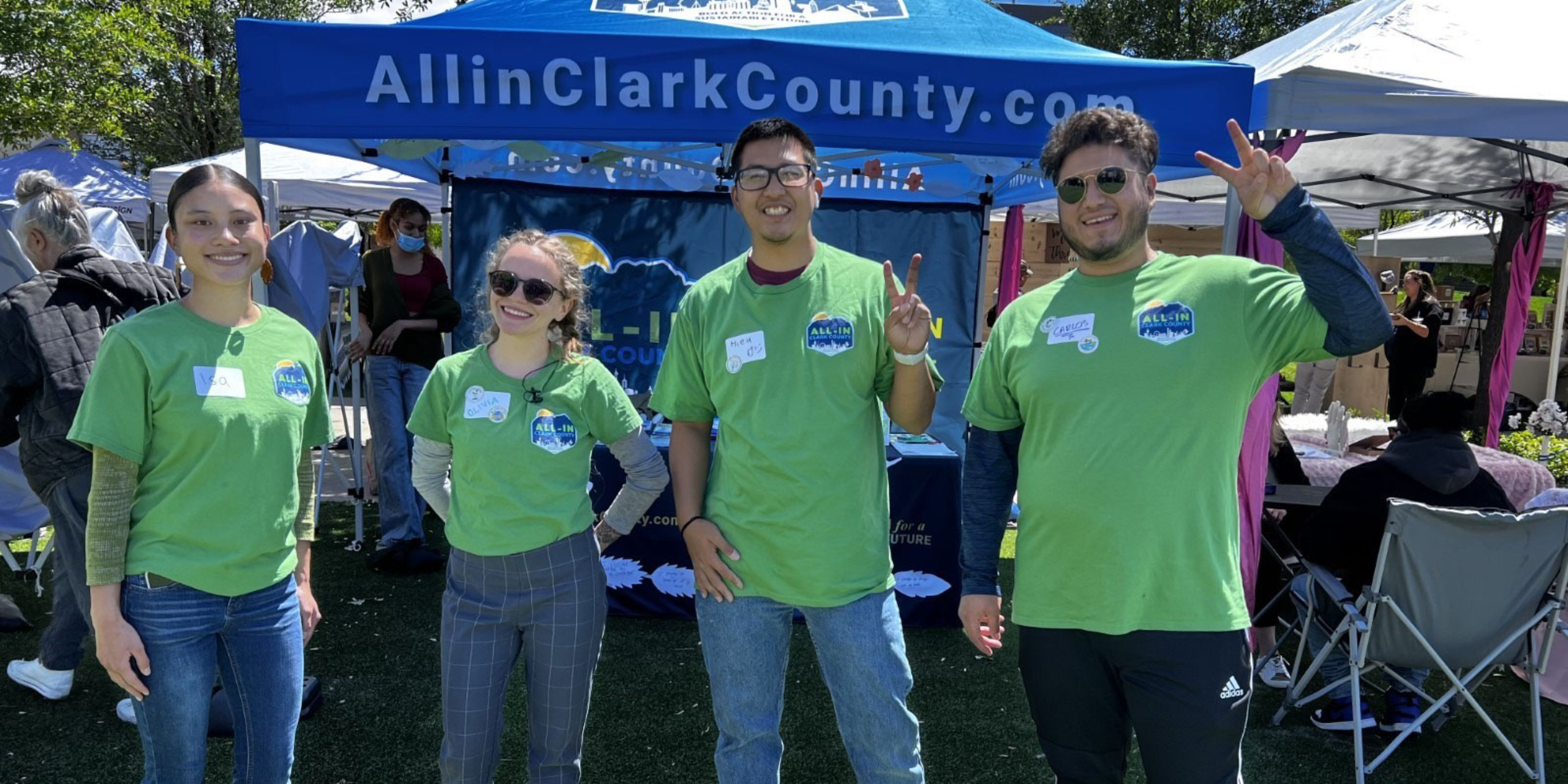 When it comes to local climate action planning work, we want "equitable" to be more than just a buzzword. As one of KLA's core values, we make it central to our approach from start to finish both for how our company operates and the products and services we deliver to our local government clients.
Why? Because a truly resilient, sustainable future means all members of the community are able to share in the prosperity and benefits it brings. To us, equity is non-negotiable.
In this post, we're breaking down the value of equity in our line of work and how KLA centers it in our climate action planning.
Four of our Climate Ambassadors on the Clark County engagement team.