We're packing our bags for APA's National Planning Conference and hope to see you in New Orleans!
Five Reasons We're Excited About NPC2018:
1. Meeting You! Come to the KLA booth in the Exhibit Hall's Tech Zone (across from the poster presentations) to: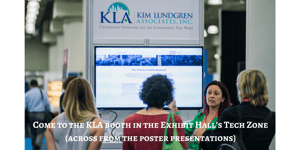 Learn how to better communicate the value of your projects and programs for FREE
Find out how to keep your community engaged...beyond the planning process

Check out our storytelling resources

Get a sneak peek at v 2.0 of our Community Dashboard

Join us Monday 4/23 at 1:30pm for a 30-minute, interactive "How to Turn Your Data Into a Story" session on the Tech Zone stage.
2. Getting a Little Silly. Join Kim and Angela Vincent (in full SNL characters) for a "Fast, Funny and Passionate" skit on Monday 4/23 11:15-12:30, "A Wesilient Interview with Baba Wawa."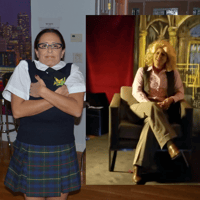 Kim will also be speaking at the "Read My Mind! I'm the Client" session Monday 4/23 4:15-5:30.
3. Taking a Cruise. What's not to love about the Women and Planning reception: "Sunset Steamboat Tour with Food, Drinks, and Jazz!"
4. Giving Stuff Away. We've got copies of Paul Hawken's Drawdown, the cookbook Food is the Solution, and more to give away. Visit our booth to find out how you can win one of our raffle prizes.
5. Learning Something New Every Hour. Four of KLA's team members will be there, so we've been pouring over the conference program to make sure we're hitting all the hot spots. Here are just a few of the sessions we have on our "must see" list:
Leveraging Partnerships to Increase Community Engagement
For Your Travels!
If topics like participatory budgeting, smart cities, open data and climate resilience are of interest to you, download some of our recent SAS Talk with Kim podcasts to listen to on your drive or flight to New Orleans!