In a sign of how busy we have been at KLA even before the stress of COVID, we are just now able to share with you a conversation I had in late 2019 -- seems like eons go! But, like it or not, the topic of waste reduction is just as relevant today.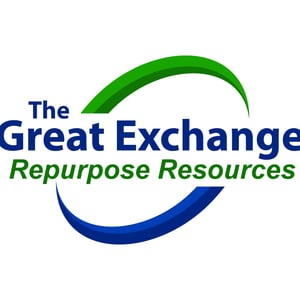 Indeed, from grappling with changes in the recycling industry to setting ambitious Zero Waste goals, local governments have to grapple with the realities of waste processing -- not to mention the increasing amount of waste we're generating -- even as they pursue waste reduction strategies.
Which is why I'm excited for you to listen to my SAS Talk with Kim podcast with Dona Neely of the Eco Efficiency Center in Devens, MA. They run The Great Exchange which keeps about 50 tons of material out of the landfill every year while supporting local businesses, nonprofits and schools.
KLA got to know the Devens community very well over the last year as we supported the development of the Devens Forward Climate Action and Resilience Plan.
Implementing any waste reduction goal means:
Tackling food waste
Dealing with challenges in the recycling industry
Keeping communities informed about how to dispose of used and unwanted items properly
Devising or supporting opportunities that emphasize the REDUCE and REUSE elements of the age-old Reduce-Reuse-Recycle mantra
It's that last piece that makes the model of The Great Exchange so interesting.
You've heard the cliche "one person's trash is another person's treasure," but it rings true in this case.
"The Great Exchange prevents the waste of unneeded items and provides savings opportunities for businesses, municipalities, not-for-profits, schools, and others. This award winning program provides access to a wide variety of new and like-new supplies, furniture and fixtures at its two locations in Devens."

They collect inventory from businesses in and around Devens -- things businesses the world over usually send to the landfill -- and sells those items back to small businesses, non-profits and schools at bargain prices.
The inventory ranges from small items such as office, craft, kitchen, cleaning, shipping and classroom supplies to larger items such as furniture -- desks, file cabinets, tables, chairs to decorative wall art. Check out their furniture inventory to get a sense of the scope. All of the items are new or nearly new and tagged at less than half their value, Neely said.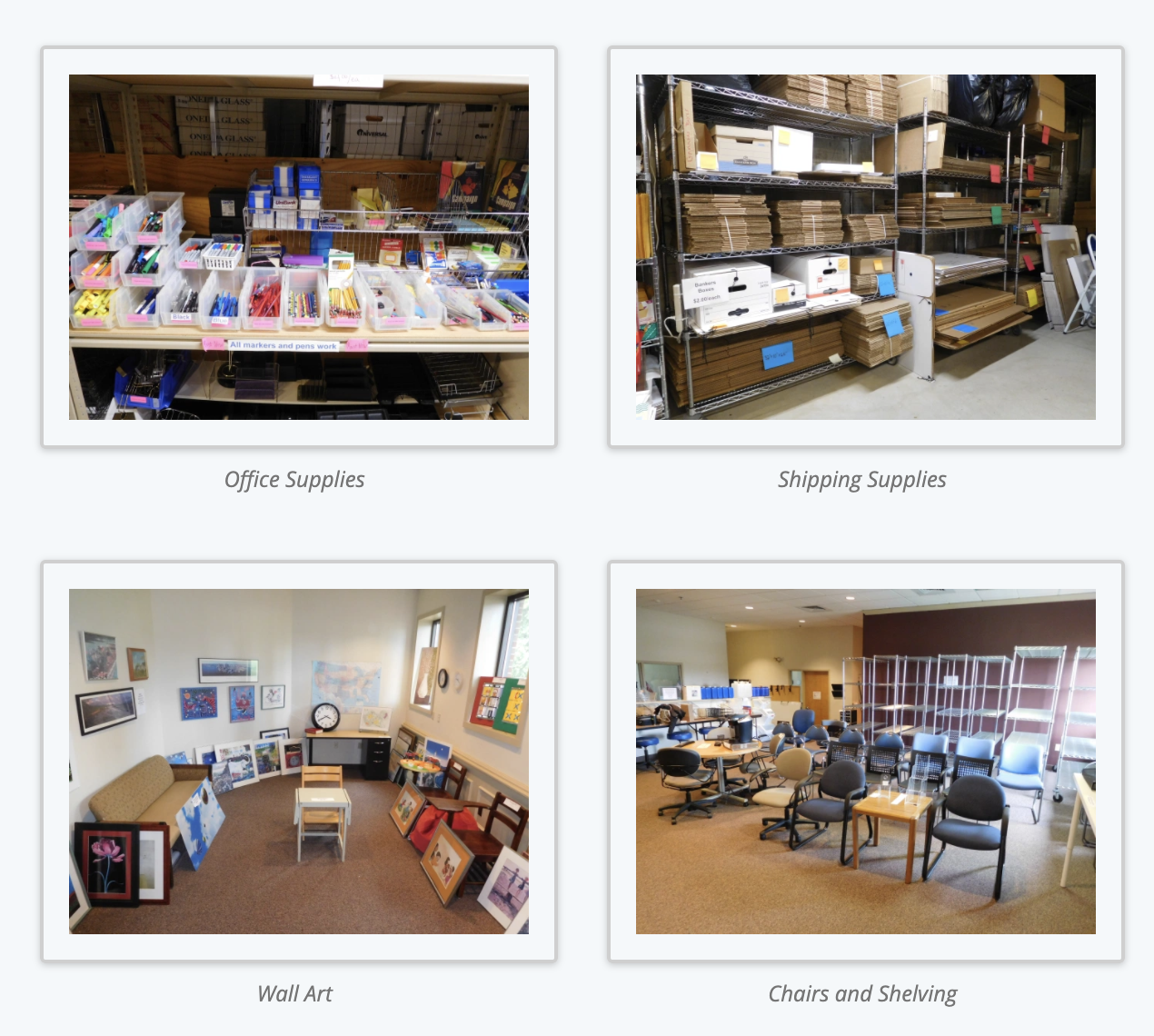 All of these items – canvas shopping totes, crates of paper towels, bath tissue; cardboard cups and lids, multi-colored yarns, crayons, flashlights, soap dispensers, tape, manila folders, stencils, stamp pads, even rubber boots — might have gone to waste, absent The Great Exchange.
Given the waste reduction and green infrastructure goals included in Devens Forward, The Great Exchange will play an important role in meeting those goals and helping others take action.
You can track the Devens Forward goals and progress on everything from waste management to open space to renewable energy on the new Devens Forward Dashboard?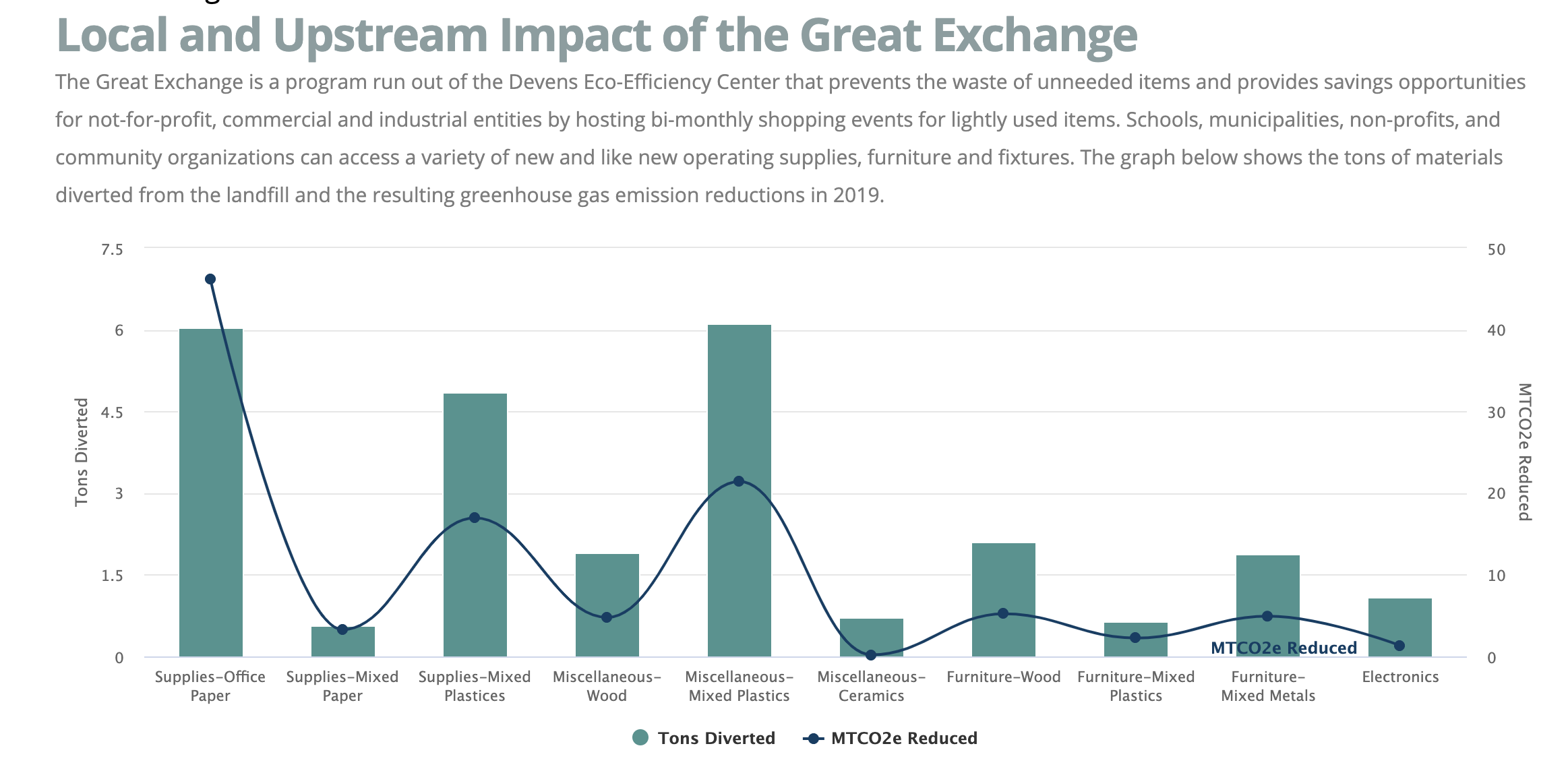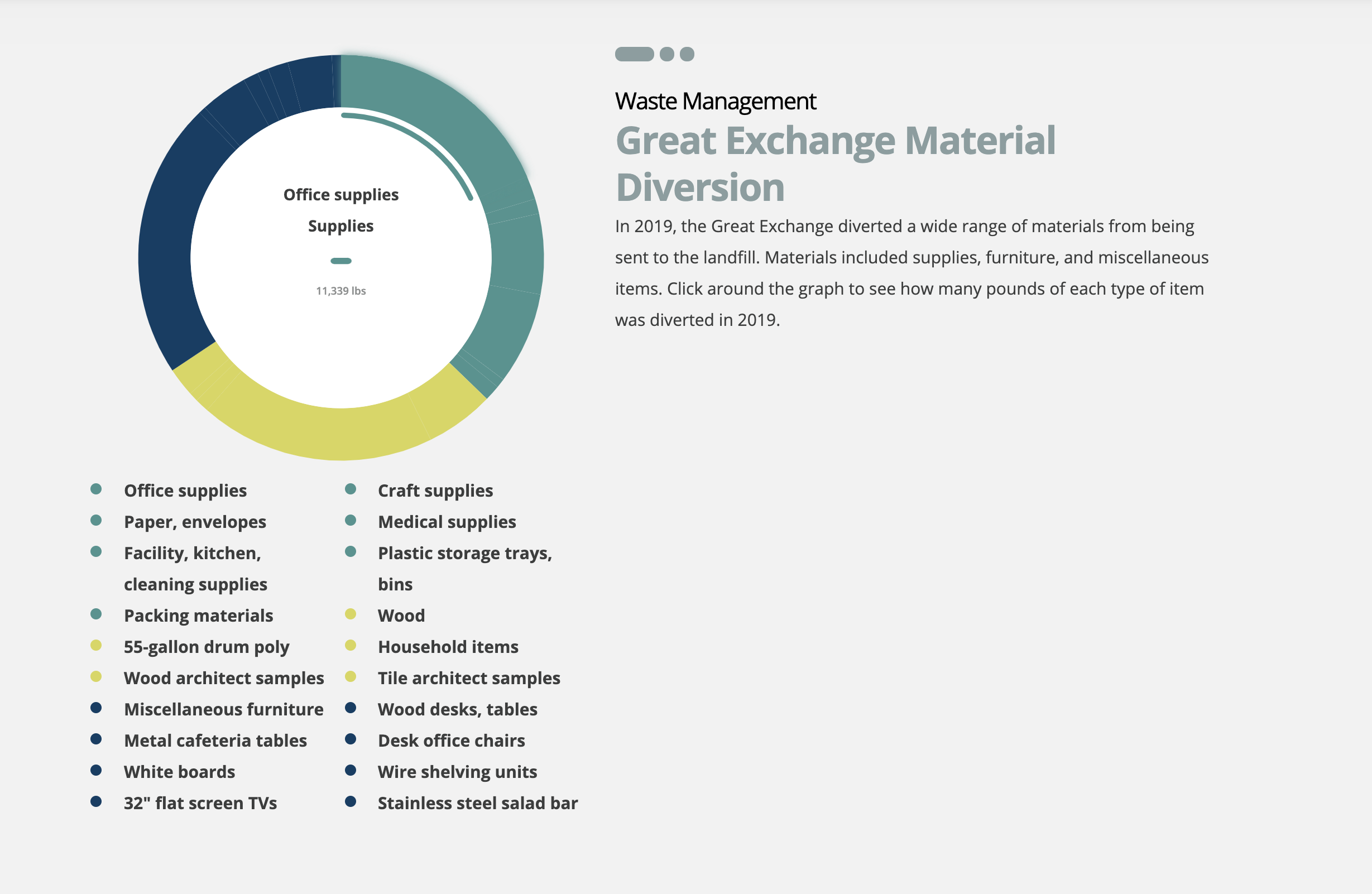 Take a listen to my chat with Dona to spark some ideas for your community's waste reduction efforts!