We had a packed house for our June 20 webinar "Equitable Engagement: A Deep Dive Into Approaches that Work." Many attendees and folks who were not able to join us have requested a link to the presentation (which you can find here) and to the webinar recording (which you can watch here).


We are hard at work planning future webinars and resources related to Equitable Engagement, but we also want to know what other topics you're interested in.


On the webinar, we talk through 4 key steps and offer best practices and tools for each. In this blog post, we've pulled out 21 nuggets to get the juices flowing!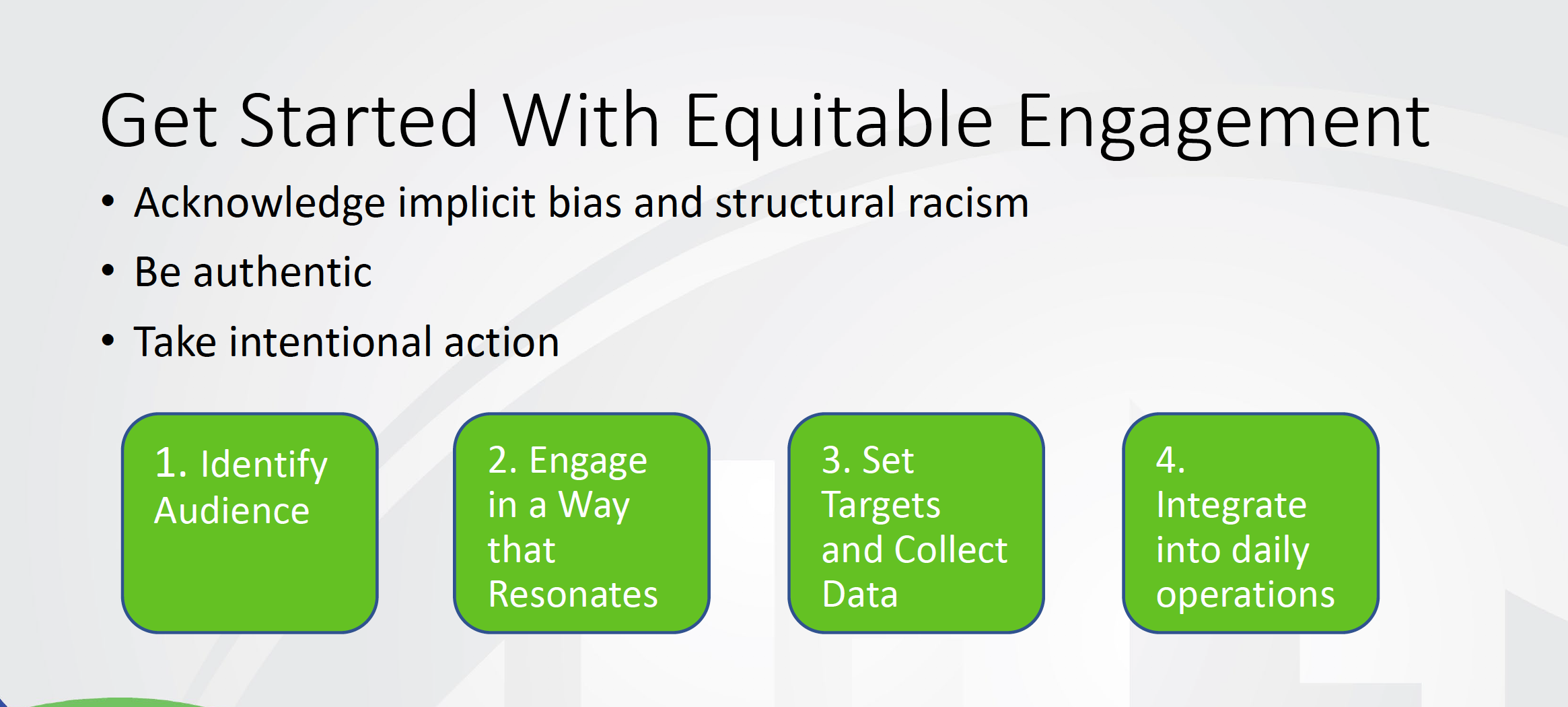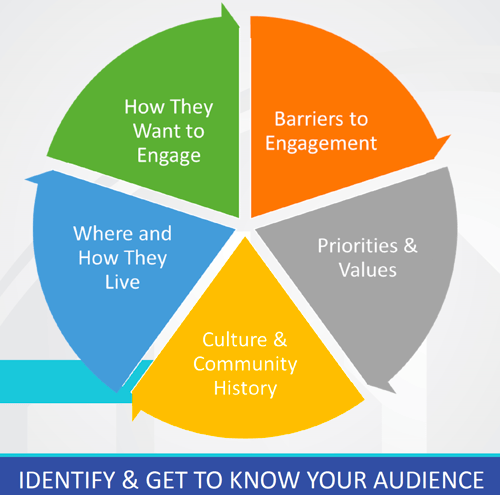 Here we have shared a couple of key tips, best practices and resources:
TIPS:
Equitable engagement doesn't mean you ignore everyone else, but with intention you identify who has not been effectively engaged in the past and develop a plan to bring them into the fold.
Implicit bias. It's for real. For a quick primer read this article from Scientific American. In the wake of the white supremacist rally in Charlottesville in 2017, the City offered an implicit bias training for City staff and eventually the full community. Read about that effort here.
Engage key partners at the proposal stage so they can be part of strategy and design and to ensure buy-in.
From the City perspective, you can build equitable engagement expectations in to the RFP (Stay tuned for more on this topic from KLA)
No one is better at engaging your target populations than members of those communities themselves, which is why the practice of deploying "Street Teams" has worked well for many KLA clients. Tip: make sure you paying them a living wage to walk the talk. (Stay tuned for more on this topic from KLA)
When you conduct a survey, put your demographic choices in alphabetical order and ensure you are being inclusive.
Did you know viewers are 95% more likely to remember a call to action after watching a video compared to 10% when reading it in text format? Video can move the needle on engagement and implementation. We've got some tips in our "Tap the Power of Video" blog post, and you can see some of the videos we've produced for KLA and our clients on our Vimeo channel. 
Equitable Engagement: Thrive Indianapolis from Kim Lundgren on Vimeo.
Participatory budgeting is a proven way to engage more of your community in a meaningful way. You can listen to our podcast with the Participatory Budgeting Project here.
Set targets based on data that you can actually collect, and make sure you are checking in on progress toward those goals early in the process so you have ample time to shift strategies. You can see an abbreviated example of the types of engagement reports we provide to clients monthly below. Contact KLA if you'd like to see a full report.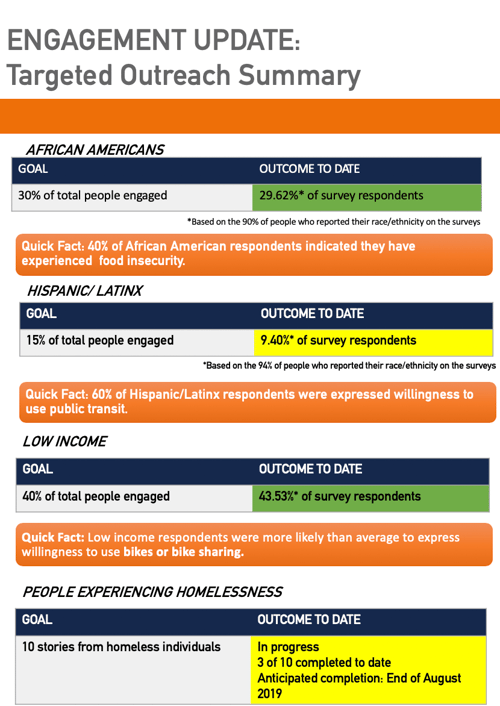 IN ACTION:
RESOURCES:
We'll be back with more on equitable engagement soon!
Watch the Equitable Engagement webinar.