A Chat with Our Community Equity Partner from the Thrive Indianapolis Planning Process

Whenever we approach a new planning project, one of the first items on my to-do list -- even at the proposal stage -- is to find "The Kheprw Institute of this community."
What does that mean? And why is it so hard?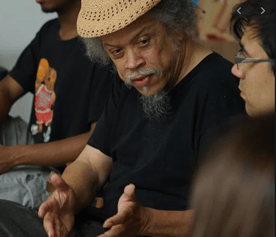 We dive into a bit of that in my latest Sustainability Action Series (SAS Talk) podcast, but the key is "equitable engagement." That's the cornerstone of KLA's approach to climate, sustainability and climate action planning processes. We work with clients to go beyond the usual suspects and to identify and break down the barriers that have long silenced the voices of the most vulnerable in the community. And the most effective way to accomplish that is by partnering with community-based organizations who have established trusted relationships on the ground and can represent and reach the voices you need to hear.
And that's what I talk with Imhotep Adisa of The Kheprw Institute in Indianapolis about in our latest podcast.
As we were preparing our proposal to lead the development of Indianapolis' sustainability and resilience plan back in 2018, we reached out to a number of what you might call nontraditional allies – i.e. we were looking for more than just local environmental groups. And, with a stroke of good fortune, were connected with Imhotep Adisa at The Kheprw Institute. What started as an after school enrichment program, Kheprw now runs programs on youth leadership and entrepreneurship – which Im emphasizes is about building community wealth -- with an intergenerational approach.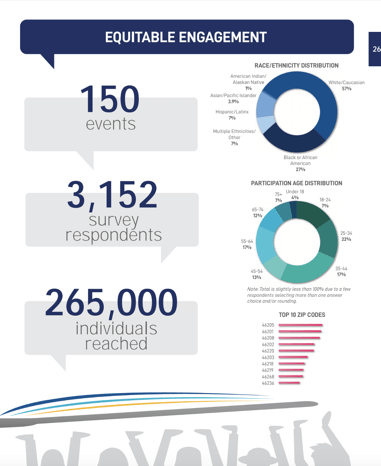 From the COVID pandemic to the Black Lives Matter movement, the last 12+ months have only reinforced the need for us to include the voices and experiences of traditionally marginalized and vulnerable people. In the coming months, I'll invite some of our other equity partners from Beverly, Salem and New Bedford in Massachusetts on to the podcast to discuss their work.
But it's fitting that we start with Im at Kheprw as our partnership with them on Thrive Indianapolis really helped us refine our approach to equitable engagement – and solidify it as the foundation of KLA's work. The results shown here are pulled from the final Thrive Indianapolis plan.
Despite some of the heavy topics Im and I covered, on the podcast, the conversation was refreshing. I found myself nodding my head in agreement throughout and scribbling down notes.
I recommend listening to the podcast to hear Im's take on:
How Kheprw uses entrepreneurship as the primary lens for leadership development
Their focus on the "4 E's": Economy, Environment, Education and Empowerment
Why relationships are the most important form of capital – financial, intellectual, cultural, social and spiritual – in your community.
The problem with living in a transactional, not a relationship-grounded, culture
Silver lining of racial unrest and the tragedies driving the Black Lives Matter movement (hint: the underlying challenges have been laid bare and have to be reckoned with)
Why the COVID pandemic might just be the moment we've been waiting for, when we stop tinkering around the edges and recognize and respect that everything on this planet is interconnected.
Favorite question to ask during an interview.
Spoiler alert on the last one: It's "What book are you reading?" and he definitely asked that of me during our first conversation as I was trying to convince him to join our Indianapolis consultant team. Pro top: Check out Kheprw's reading list!
We'll invite more of our community equity partners to share their experiences and insights on future SAS Talk episodes. You can check our archive of all 32 podcast episodes, including the latest with Im!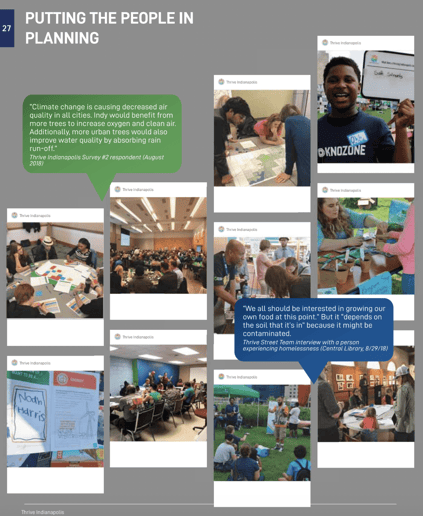 More evidence of robust community engagement in partnership with
The Kheprw Institute on Thrive Indianapolis!