The frequency and severity of flooding are on the rise in the age of climate change, and in no place is that more apparent than Houston -- a city that is watching Hurricane Harvey barrel towards it even as it still dries out from other heavy rains and flooding.
I talked recently with Jim Blackburn, a Houston lawyer, Rice University professor and flooding expert, for an episode of my podcast, SAS Talk with Kim: Sustainability Action Series.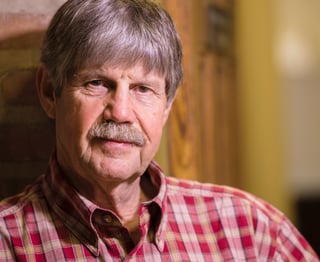 Jim also serves as Director of the Interdisciplinary Minor in Energy and Water Sustainability, is co-director of the Severe Storm Prediction, Education and Evacuation from Disasters (SSPEED) Center, and is a Faculty Scholar for Energy Studies at the Baker Institute.
It's definitely worth a listen to hear Jim's insights. We cover some of the following:
Controlling flooding vs. learning how to live with flooding

The dangers of just looking at flooding from an engineering lens

Importance of sharing accurate flood information during real estate transactions

Risks to the Houston shipping channel and all of the oil/energy infrastructure on and offshore

How regulation will not be the best strategy for Houston

His focus on market-based solutions that *use* natural systems (like paying landowners to maintain areas like the prairies)
We did a deep dive into Houston's ongoing flooding challenges in a blog post last year.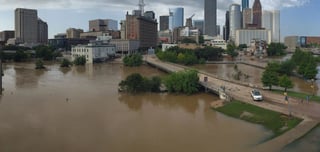 Preparing for the podcast with Jim and researching for the blog post, I discovered some fascinating -- and concerning -- statistics about flooding in Houston:
Houston is the nation's 4th largest city. More than 6M people live in the greater Houston metropolitan area (and as I heard someone comment on NPR earlier today, 1 million people have moved to Houston since the last major hurricane in 2008….meaning lots of folks might not be prepared for what's coming their way with Harvey or the next big storm)

It has more casualties and property loss from floods than any other locality in the US.

A May 2015 storm dumped 11 inches of rain in 10 hours in parts of Harris County, leading to eight deaths. Another six died in 2016 when the Houston area saw 16 inches in 12 hours -- one county got an inch in just fix minutes.
Take a listen to my chat with Jim. Even if you don't have the epic flooding challenges that Houston has, most communities have or will deal with it to some degree and it pays to be prepared.
We're thinking about Jim and everyone in Houston with Hurricane Harvey.