Kim's latest Sustainability Action Podcast is a conversation with longtime Environmental Planner for Cambridge, MA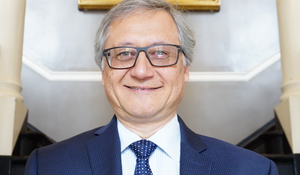 We hear a lot about turnover in local governments, but for more than two decades with the City of Cambridge, MA, John Bolduc bucked the trend. During that time he also became an icon in the world of local climate action planning.
He joined Kim on her SAS Talk podcast recently to reflect on his career, Cambridge's many achievements, the importance of cities showing bold leadership, and what he sees on the horizon.
Kim and John worked together closely in the early 2000s (John with Cambridge and Kim with Medford) as part of a cohort of environmental and sustainability staff with Boston-area local governments. On the podcast they talk about those early days and his career roots in the 1980s before climate change jobs existed in the local government space. They also discuss game changers like Hurricane Katrina, key milestones for Cambridge including the development of their first Climate Action Plan in 2002 and their building benchmarking requirements.
John also shares his thoughts on where the field is (or should be) headed, including:
Social equity, as climate change doesn't affect everyone the same way and not everyone has access to the same resources and solutions.
Moving beyond incentives to include mandates, given our narrow window we'll need more than voluntary action to achieve the pace needed
Figuring out how to pay for it, with a focus on harnessing private capital.
If you're modeling your career after John's, you might want to know the two things he said he would do if he could go back in time:
Engage earlier and more often with people in the community you don't often hear from and who haven't been engaged in climate work.
Learn more about finance!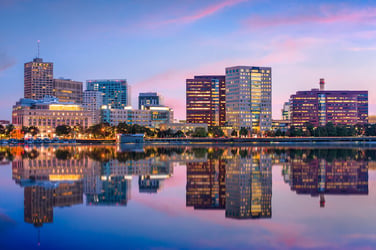 If you want to be inspired but also sit back and take a few notes, this is an easy listen.
Our friends at ICLEI USA did a recent profile of and interview with John where you can find some more background on and insight from him.