My Chat with Portland, Maine's Sustainability Coordinator
Community resilience in the face of climate change has been on my mind even more than usual as I just returned from the National Adaptation Forum in Minneapolis where I was part of a session about how to "mainstream" adaptation into other planning frameworks.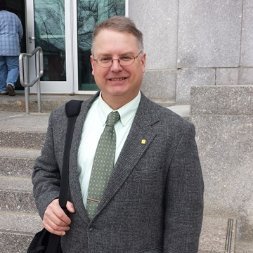 So it was a treat to talk with Troy Moon, Portland, Maine's Sustainability Coordinator recently for my SAS Talk with Kim podcast series. Both Troy and Portland have been leaders in community sustainability and climate solutions for well over a decade. Troy played a large role in laying the foundation for the city's climate mitigation and sustainability work during the seven years he worked in the Department of Public Works as the Solid Waste Manager before moving to his new role in the City Manager's Office. The City completed its greenhouse gas inventory back in 2001 and since then has notched several climate mitigation achievements – a big energy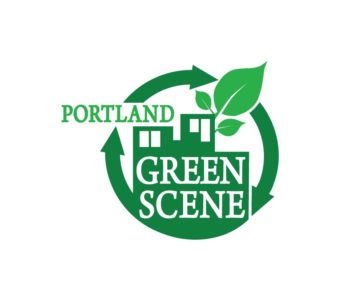 efficiency push in buildings, electric vehicles, LED streetlights and an upcoming solar installation on a landfill.
But, as Troy noted, they are just getting into the adaptation game (this report from a 2015 conference gives an overview of their resilience timeline). Portland isn't wasting any time making a name for itself in climate resilience/adaptation circles. Their first major initiative is called "Bayside Adapts" (this local news story from the community forum launch in late 2016 has a nice overview, as does this conference presentation from March 2017). Here's an excerpt from the Portland Phoenix article:
"In response to the increasing anxiety that bigger storms, king tides and nuisance flooding bring to the area, the city of Portland has launched a new initiative that aims to discuss and eventually exercise strategies to make the Bayside Neighborhood more resilient to climate change. It's called 'Bayside Adapts,' and it aims to bring scientists, engineers, sustainability experts, city officials and community members together, to explore ways that the neighborhood can face, what many consider to be, a very urgent issue."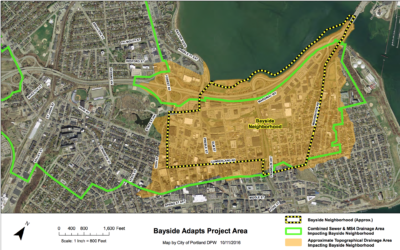 Bayside is a neighborhood in Portland that is particularly vulnerable to sea level rise -- it's the lowest point in the city -- and challenges with stormwater management. It's also an area in transition, which happens to be an opportune moment to have a conversation about the future of the area in the face of climate threats.
One of the remarkable things about Portland's "Bayside Adapts" endeavor that Troy noted was that it's the first time the City is putting its own resources -- to the tune of $100,000 for an engineering study they are calling a "data gap analysis" and community outreach -- into climate resilience. The City was also one of the ten pilot cities in the National League of Cities' (NLC) Leadership in Community Resilience Program that has meant $10,000 in direct support and additional technical support. The other cities are: Annapolis, Maryland; Des Moines, Iowa; Providence, Rhode Island; Riverside, California; San Antonio; Saint Paul, Minnesota; South Bend, Indiana; Tempe; and West Palm Beach, Florida.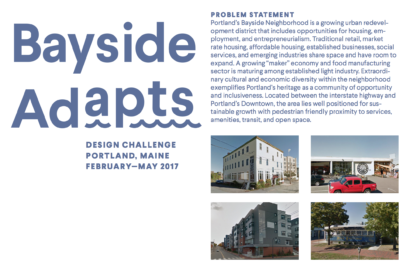 Part of the NLC money funded the a design competition (this online brochure has all the details) seeking innovative approaches to making Bayside a resilient neighborhood. Five Portland-based firms competed, and you can see each of their detailed submissions here.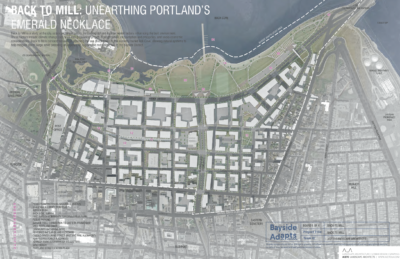 The City had announced the winner – Aceto Landscape Architects – the day before I chatted with Troy, so he discussed some of the features that stood out to the judges: a focus on recreating natural systems (like using an old mill pond as a water feature -- their entry was titled "Back to the Mill: Unearthing Portland's Emerald Necklace"), increasing open spaces, utilizing natural interventions and incorporating infrastructure that can live with water.
Troy told me that two keys to Portland's success thus far have been community support and collaboration between departments -- a theme we keep hearing more about. Bayside Adapts has brought together Planning, Public Works, Sustainability (which is in the City Manager's office) and Economic Development. Troy has no additional staff in his department so he certainly can't do it alone. He has worked closely with the Waterfront Coordinator in Economic Development and the Planning Director.
There are plenty of impressive -- and replicable -- parts of Portland's climate resilience story, so I encourage you to take a listen to Troy's SAS Talk with Kim podcast.