We do not really know what to expect from incoming President Trump as it relates to... well almost anything. But one thing we do know is that he has repeatedly professed not to believe in manmade climate change -- despite the clear science and the potentially dire consequences to his sprawling Mar-a-Lago property in Palm Beach from sea-level rise (my hometown paper The Boston Globe just did a great dive into that issue).

His Cabinet is shaping up to reflect those views, or worse. If confirmed, his head of the Department of Energy once famously forgot the name of the department and said he wanted to abolish it; his Secretary of State will have just stepped down after 4 decades at climate-change-denier ExxonMobil; and at the helm of the Environmental Protection Agency would be a man who, in his capacity as Oklahoma's Attorney General, has sued that very agency more than a dozen times.
If you, like me, are passionate about protecting the air we breathe, the lands we love and the local communities we call home, that Cabinet lineup stops you in your tracks.
But only for a moment. Why? Because I've witnessed the power of individuals and of local governments to shine a bright light even in the darkest of times, and I know that we must keep moving and that local leaders have already been and are ready to step up even more now.
I worked at ICLEI-Local Governments for Sustainability USA (ICLEI) during President George W. Bush's second term, which was marked by policies hostile to environmental protection, unbridled support for dirty energy, and inaction on climate change. But ultimately that did not mean an entire decade was lost, thanks to leaders outside the Beltway.
As a membership association of local governments committed to reducing greenhouse gas emissions and creating more resilient, sustainable communities, ICLEI was like a safety net at a critical moment. Membership surged 400% from 2005-2008. Those were local governments -- from every single state, Alaska to Florida, Alabama to California, red and blue states, led by Republicans, Democrats and Independents -- that were saying "climate change is a problem and we need help to address it".
In fact, it was President Bush's refusal to support the Kyoto Protocol that led to the U.S. Mayors Climate Protection Agreement in 2005. Started by Seattle Mayor Greg Nickels, the agreement immediately had the support of 141 mayors and reached the 500 milestone by 2007. This is especially important because it demonstrates that these local leaders recognize that their voices and the impact of their actions are stronger when they work together AND it strips away most concerns about political risk when you are 1 of hundreds it actually becomes the norm. I was proud to have supported this effort and have committed my career since then to continue to support action at the local level. As we know, the best approach to addressing large scale global challenges is to think globally and act locally- our cumulative impacts WILL make a difference.
Local leaders don't have the luxury of hiding in Washington, D.C. We have to be there to answer questions directly from our constituents and to deal with the impacts of climate change. When streets and neighborhoods flood due to extreme weather events or water has to be rationed to deal with severe drought, it is the mayors and county executives and other local elected officials that must keep our citizens safe. And unlike the partisan bickering that feeds into the "drain the swamp" mantra, rarely do local officials put party politics above their responsibility to protect and enhance our communities.
Trump hasn't even taken the oath of office, and I've already lost track of the headlines about mayors and other local and state leaders either demanding action at the federal level on climate change or promising to fill his leadership void.
Atlanta Mayor Kasim Reed and Phoenix Mayor Greg Stanton are leading a push to get mayors to sign an open letter to Trump calling for him to reaffirm a strong commitment to climate action.
Tallahassee Mayor Andrew Gillum invited Trump to come witness the harsh realities of climate change: "As mayor of Tallahassee, I challenge the president-elect to come to Tallahassee and tell my constituents — those on the front lines of the damage — that climate change isn't real."
And Miami Beach Mayor Levine has called for Trump to build a wall -- just not the one made famous in the 2016 campaign: "Throughout Donald Trump's campaign for President, he repeatedly promised to build a wall along our Southern border to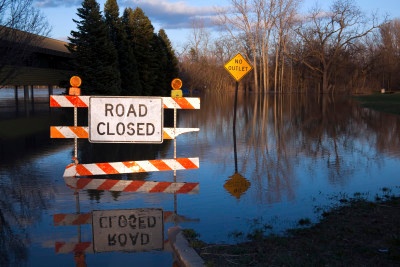 stymie the flow of illegal immigration (and coax Mexico into paying for it). But as a businessman and a real estate developer, perhaps President-elect Trump should consider devoting his attention to a far more rational and productive project: protecting Florida's fragile coastline from the threats of climate change and sea level rise."
In a recent joint op-ed, the mayor of Portland, Maine, and former mayor of Bangor, Maine, called out the leadership responsibilities that they bear: "It is local governments that are on the front lines of recovery after extreme weather, straining local resources and costing taxpayers billions, and it is local governments that will take the leadership reigns to spur climate action. As mayor of Portland and as the former mayor in Bangor, we have made important steps forward on climate change and energy in 2016 and commit to do even more in 2017 and beyond."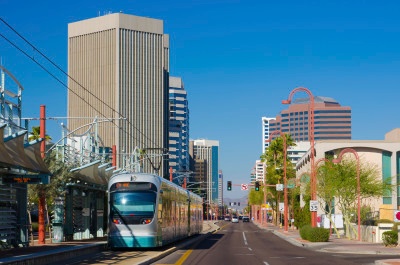 Just weeks after the election, 10 cities announced they were joining the City Energy Project, a group of 10 others focusing on energy efficiency of buildings. Those cities cover a diverse spectrum from blue to red: Atlanta; Boston; Chicago; Denver; Des Moines, Iowa; Fort Collins, Colo.; Houston; Kansas City, Mo.; Los Angeles; Miami-Dade County, Fla.; New Orleans; Orlando; Philadelphia; Pittsburgh; Providence, R.I; Reno, Nev.; Salt Lake City; San Jose, Calif,; St. Louis; and St. Paul, Minn.
And at the state level it's no surprise to see California gearing up for battles on many policy fronts where the state is at odds with Trump's stated policies -- notably on climate change: "We've got a lot of firepower," [Governor] Brown told a room full of climate scientists. Flexing his political muscles, Brown said California was an economic powerhouse not to be messed with. "We've got the scientists, we've got the universities, we've got the national labs and we have the political clout for the battle. And we will persevere, have no doubt about that.
That's just a sampling of the positive news that has kept me going amidst all the "Trump and the Triumph of Climate Change Denial" headlines. It's as also a flashback to headlines when I was at ICLEI like "Rebuffing Bush, 132 Mayors Embrace Kyoto Rules."



I take comfort -- and hope you will, too -- in what we've learned about the power of cities to tackle climate change even in the face of strong headwinds (and hot air) blowing out of DC.
These words from former New York City Mayor Michael Bloomberg rang so true for me: "I don't know what the Trump Administration will do on climate change. But I am confident that no matter how the EPA is run, and no matter what laws the next Congress passes, we will meet the pledges that the U.S. made as part of the international agreement signed in Paris last year. The reason is simple: cities, businesses and citizens will continue to reduce emissions, and they will not let Washington stand in their way. Fighting climate change has never been primarily dependent on Washington. Over the past decade, Congress has not passed a single bill that takes direct aim at climate change. Yet at the same time, the U.S. has led the world in reducing carbon-dioxide emissions." (The whole op-ed is worth a read and touches on the many policy areas where cities can lead.)
So does it matter that the President-elect publicly states that he does not believe in global climate change? Yes, it does, and it could have devastating consequences for our planet while erasing the significant progress we've made on sustainability and clean energy in recent years.
But will it impact the strong leadership at the local level when it comes to climate solutions?

If past experience and the current mood -- of local officials and Americans of all stripes, who are divided on lots of issues but apparently not energy and the environment -- are any indication, the only impact will be to light a fire for more action. And KLA will be right there with them!
Local action on climate change is critical. Click below to take a 2-minute video tour of our new Sustainability Dashboard designed for local governments.