In a recent blog post we talked about Sustainable ROI or "SROI" (you can also listen to our SAS Talk podcast on the topic with guest Stephane Larocque of Impact Infrastructure) and the importance of integrating the "triple bottom line" of people, planet and profits into traditional cost-benefit analyses when making infrastructure decisions.
Every community has a wish list of infrastructure projects waiting for funding.
Who comes up with these lists? Who scopes out what projects are needed and runs those cost-benefit scenarios? Who develops the plans and works with other departments, stakeholders and the community to get feedback and buy-in? And who implements the projects once they are approved?
A bevy of players at the local government level are involved, including local elected officials, private consultants and contractors, planning departments and construction crews. As Chair of the American Public Works Association's (APWA) Center for Sustainability (C4S), I have a soft spot for all of the public works professionals who are on the front lines (often behind the scenes) of these infrastructure projects from bike lanes and pot holes to parks and wastewater treatment.
So when I was in California recently for the APWA C4S annual meeting, I took the opportunity to chat with several of my colleagues about their work -- the challenges, their priorities and the intersect between public works and sustainability.
Note: These are three separate podcasts, so you can click on the individual guest names to hear their interview or check them all out.
Denny Wilson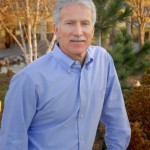 , Engineer for Sarpy County, Nebraska: Wilson calls his home state a "rurban" state and considers himself a "Plangineer" who works closely with planners. Sarpy is the smallest but fastest growing county in the state, so sustainability is important. Listen now.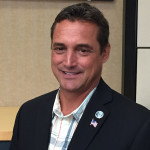 Tom Herbel, City Engineer for Huntington Beach, California:
For Herbel in "Surf City, USA," tourism is the name of the game, so clean water, water conservation,
transportation and the beaches are atop the priority list.
Listen now.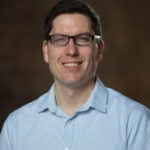 Matt Rodrigues, Traffic Engineer for the City of Eugene, Oregon: As a progressive, university city, Eugene has set a Transportation System Plan goal of tripling walking, biking and transit use by 2035 -- and that they need to be able to prioritize which projects get them there the fastest. Rodrigues also discussed the City's ambitious climate-related initiatives including the Climate Recovery Plan with a goal of achieving emission reductions consistent with achieving 350 ppm of CO2 in the atmosphere by 2100. Listen now.