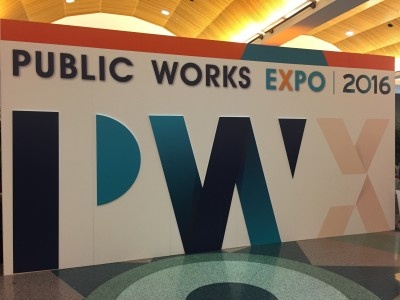 The American Public Works Association (APWA) just wrapped its annual conference -- recently rebranded as PWX (Public Works Expo) -- with all the cool and technologically advanced components you would see at a tech conference. As someone who has frequented Dreamforce (Salesforce.com's annual conference), which is the ultimate in conference innovation, I was certainly impressed with the steps that APWA has taken to advance this conference. What I found even more impressive, however, were the very visible signs of how this conference was clearly also the most sustainable one that APWA has hosted.
From using an interactive app instead of a printed program to an entire session track on sustainability, APWA has certainly stepped up their sustainability game. The
APWA Center for Sustainability (C4S)
also used PWX to launch its
new online Sustainability Toolkit
. This new platform makes it incredibly easy for Public Works professionals to sort through the hundreds of resources C4S has collected over the years and find specifically what they are looking for. In May for Public Works Week
we wrote about how the Public Works sector is involved in sustainability and carbon emissions reductions through things like biking.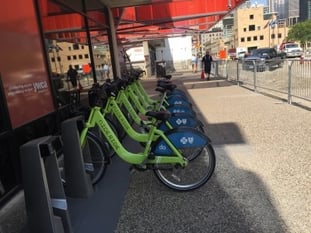 Of course, selecting a sustainably advanced city like Minneapolis to host the event does make it easy to see sustainability in action everywhere you turn. From the walk between the hotel and the convention center and walking from session to session in the convention center it was hard not to spot great examples of sustainability.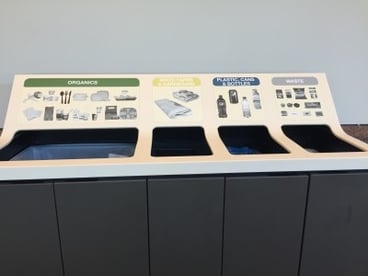 Every single receptacle in the Convention Center had options for Recycling and Composting, along with trash. That is rare in most cities and at most conferences I attend. Even on local construction sites, the City made sure to keep both trash and recycling bins available.
Some of Minneapolis' key sustainability features I saw in action (and photographed to share here):
Bike Share Program, bike lanes

Water bottle filling stations

Recycled, renewable artwork

Green Infrastructure integrated throughout City

Sustainability signs on construction sites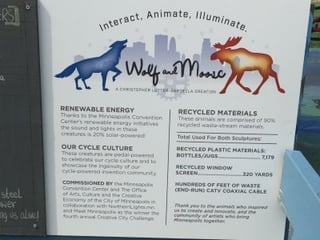 Next year PWX moves to Florida, and we'll be there to see host city Orlando's sustainability initiatives on display.