We're about to enter the holiday season which is marked in large part by the act of giving (and receiving) gifts. The holidays exacerbate an issue that we grapple with every season and every day: waste.
Which makes it the right time to look at our consumption habits, the growing interest in "circular economy" principles, efforts to curb single-use plastics from your straw to the supply chain, and steps we -- in our homes, at work and school, and within local government -- can take.
Whether it's Black Friday, Small Business Saturday or Cyber Monday, the main goal is still the same: consumption. Many purchases involve a significant -- and frustrating -- amount of plastic packaging that isn't recyclable. And our online shopping creates additional cardboard waste -- that we don't do a great job of recycling. Even if you head to your local retailers, chances are you'll stop at coffee shop to grab some fuel for the excursion, complete with disposable cup and straw.
Bottom line is that waste -- especially in in the form of single-use plastics -- is a growing part of our daily lives.
The sheer size of plastic waste in our country -- and the world -- is staggering. Did you know we produce roughly 300 million tons of plastic each year - half of which is disposable?! What's more, almost all the plastic we've ever produced is still here with us.
In the U.S. alone, 500 million disposable plastic straws are used every day and thrown away, filling landfills, polluting oceans and killing sea creatures including turtles and dolphins. Visually, that would fill 46,400 school buses every year! Straws are just one piece of the wasteful puzzle, though. Here's another astonishing statistic: studies estimate that there will be more plastic than fish in the ocean (when measured by weight) by 2050. The urgency in curbing this single-use trend is rightfully taking off. (For those who are interested, GreenBiz.com has a two-part series "Inside the global war on plastic pollution")

The uptick in this "war on plastic pollution" has coincided with major changes in the recycling industry, which was thrown into turmoil when China announced last year it would not take any more foreign plastic waste -- after importing 45% of it for decades. It has forced a reckoning in cities around the world --especially those with Zero Waste or similarly lofty waste reduction goals -- that are now grappling with how to keep up with recycling demand. The National League of Cities came out with a report, "Rethinking Recycling: How Cities Can Adapt to Evolving Markets," which takes a look at how city leaders can craft and revise local waste management systems in response to China's more stringent regulations.
Straws, Sucking Up All the Attention
In the public mind, the ubiquitous straws have captured the public's attention.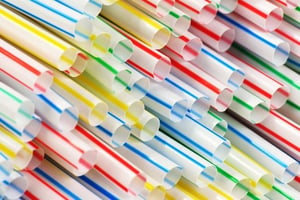 As such, Starbucks has vowed to ban plastic straws by 2020 globally, and has announced they will implement recyclable strawless lids and an alternative-material straw option in its more than 28,000 stores around the world. McDonalds said they will begin testing non-plastic options in their US stores, as well has completely eliminate plastic straws in the UK. Grocery store chain Kroger is phasing out their use of plastic bags by 2025. Similar plastics initiatives have been announced by everyone from Disney to Ikea to Hyatt (and others!)
Local governments are taking action into their own hands. Take Encinitas, California (a KLA client), who, in March of 2018, unanimously approved an ordinance so that straws will be distributed only if a customer requests one. On the other side of the country, Monmouth Beach, New Jersey has implemented ban on plastics -- the most comprehensive in N.J. -- in an area that includes the Jersey Shore, a heavily trafficked tourist area.
The list of cities taking action to reduce plastic waste goes on and on. What they all have in common is exposing the limitations and the dangers of our take-use-dispose habits.
Turning Take-Make-Use on its Head
For many cities and companies, the answer for waste in general is The Circular Economy, which turns that into take-make-use-recycle/repurpose. GreenBiz.com has a good primer on The Circular Economy concept: "A circular economy is designed to feed back into itself: A product of long-lasting quality is placed into the market; the byproducts from its manufacturing are repurposed; and the retired product is reused as much as it possibly can. This rebuilds capital and enhances the flow of goods and services, while bringing a manufacturer as close as possible to a zero-waste goal"
Indeed, the Ellen MacArthur Foundation is leading The New Plastics Economy, "an ambitious, three-year initiative to build momentum towards a plastics system that works…[by] applying the principles of the circular economy and brings together key stakeholders to rethink and redesign the future of plastics, starting with packaging."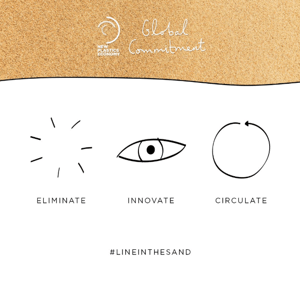 As I was about to publish the post, they announced the New Plastics Economy Global Commitment (complete with the hashtag #LineInTheSand) which was described on GreenBiz.com as "Today, more than 275 brands, retailers, recyclers, governments and NGOs are announcing a shared vision to close the loop on plastic pollution. In a first-of-its-kind collaboration, the signatories to the New Plastics Economy Global Commitment — collectively responsible for producing 20 percent of all plastic packaging globally and represent the full value chain for plastics — have pledged to eradicate plastic waste and pollution....Signatories of the commitment are formally endorsing the Ellen MacArthur Foundation's framework of a circular economy for plastics, which centers on ensuring that plastics never become waste.
The vision is comprised of six key points:
Elimination of problematic or unnecessary plastic packaging through redesign, innovation and new delivery models is a priority
Reuse models are applied where relevant, reducing the need for single-use packaging
All plastic packaging is 100 percent reusable, recyclable or compostable
All plastic packaging is reused, recycled or composted in practice
The use of plastic is fully decoupled from the consumption of finite resources
All plastic packaging is free of hazardous chemicals, and the health, safety and rights of all people involved are respected.
If these companies -- which include Coca-Cola, L'Oréal, Mars, Nestlé, Target and Walmart -- truly embrace the circular economy, we could be headed for real results. The GreenBiz.com article's "5 things we know about this announcement" analysis is worth the read.
Companies *and* Cities Can Think Circular
Last year, Kim talked to former City of Phoenix Public Works Director John Trujillo about the principles of a circular economy and the genesis, evolution and forecast for the city's waste goals. The City is taking the unique approach of "The Circular Economy" with their Reimagine Phoenix roadmap, engaging public and private partners to increase waste diversion from 16 to 40% by 2020 and zero waste by 2050. If you haven't listened yet, you can here.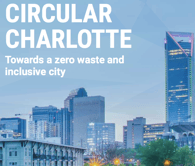 Another recent announcement was the launch of Circular Charlotte in Charlotte, NC, "a new circulareconomy model designed to produce "zero waste" and boost economic development. It is estimated that "the program could capture up to $111 million in value by recovering materials instead of sending them to landfill, and it has the potential to create up to 2,000 jobs." (as reported in Waste Dive)
Humankind's consumption and waste habits are a tough nut to crack. Perhaps one of the most enduring slogans is "Reduce. Reuse. Recycle." Let's use this season of excess to find ways each of us can contribute to less waste:
REDUCE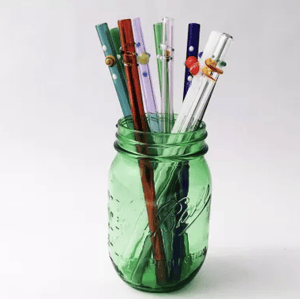 Individuals: Keep a stock of reusable straws and bags at home and in the car so that you can turn down the plastic options. Share your choice as part of #NoStrawNovember or "DontSuckDecember. Consider gifting a set of straws. Shop for products with less packaging and shop local to avoid shipping boxes and excess packaging.
School/Company/Local Government: Eliminate single-use plastics or incentivize alternatives. Get ideas from the Plastic Free Challenge.
REUSE
Individual: Donate clothing and other household items to charity or consignment shops. Maintain and repair products. Borrow, rent or share items that you don't use often like party decorations and tools. Get more ideas here.
School/Company/Local Government: Host a clothing drive! Start a tool library or repair cafe!
RECYCLE
Individual: Do your research on what can be recycled locally so that you aren't contaminating the waste stream. Check out the handy "Recycle Often. Recycle Right." website for tips.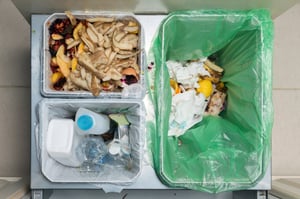 School/Company/Local Government: Embrace the Circular Economy and cradle-to-cradle concepts. Check out the resources from Recycle Across America, including their labeling standards and "Let's Recycle Right!" campaign.