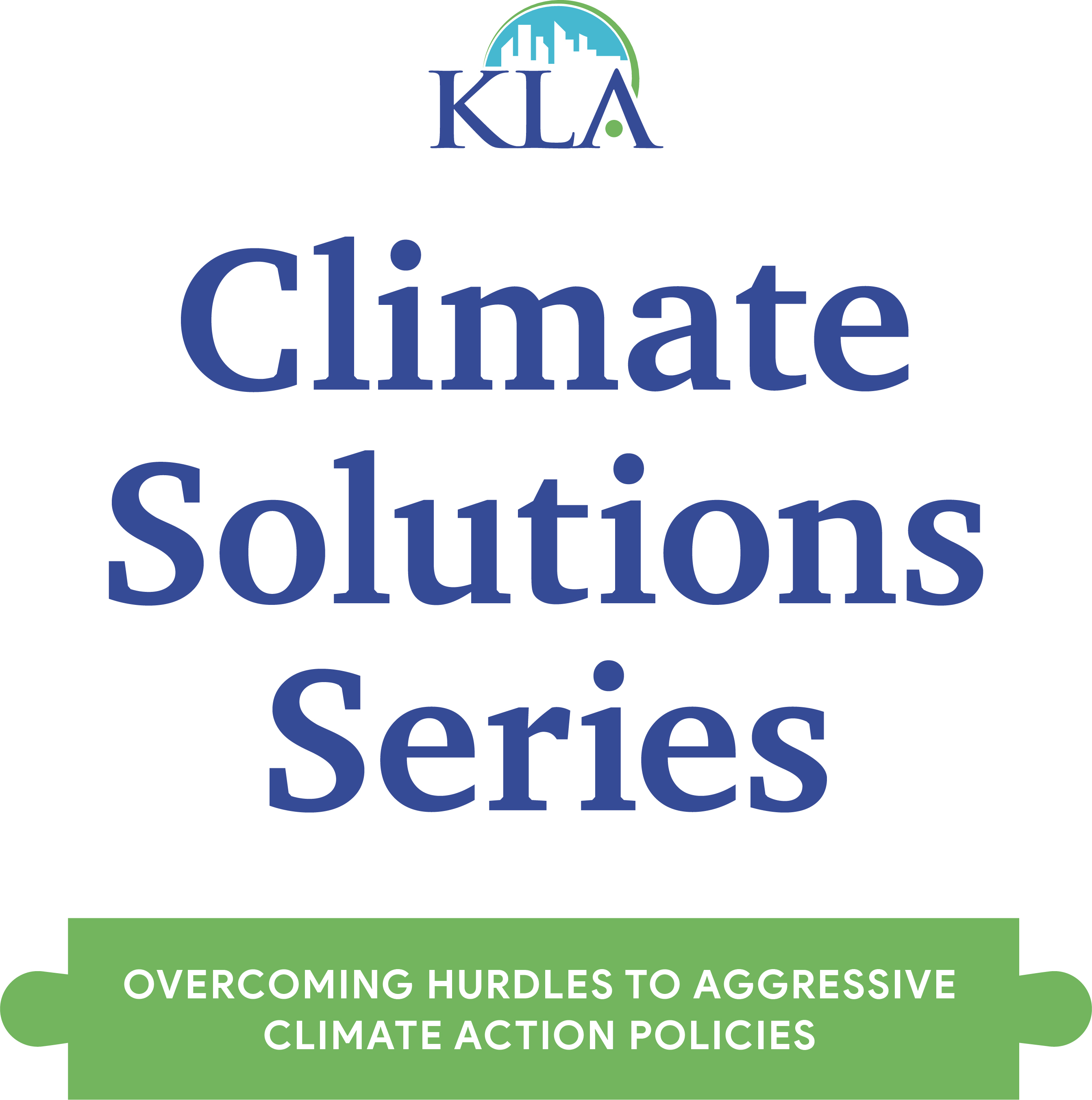 Series Dives Into High-Impact GHG Reduction Strategies
Experts tell us that we have less than a decade to significantly reduce GHG emissions to avoid the most dire impacts of climate change. This means local governments must take aggressive action now.
KLA's Climate Solutions Series will focus on the highest-impact GHG reduction strategies for local governments – including transportation, building energy use, energy supply and consumption and waste reduction. In these virtual discussions, experts in community-based climate, energy and sustainability will provide local governments with the knowledge, messaging and tools to shift the conversation from if we are going to address climate change to how we are going to do it.
Panelists will review actionable strategies to collaborate with the community and enact aggressive climate policy.