It's Earth Day. Are you still looking for ways to be more proactive and engaging in your community? Do you want to use the momentum of Earth Day as a springboard for future events? Could you use ideas for how to sustain your outreach through the summer and fall? Keep reading.
On April 22, 1970, Senator Gaylord Nelson of Wisconsin, after years of trying to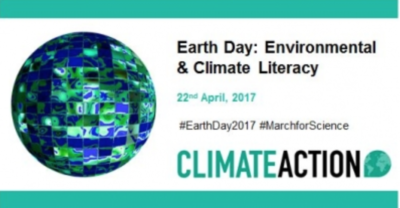 engage his congressional colleagues on the importance of protecting our one and only planet, started a movement. Senator Nelson brought his plea to the people and created a grassroots explosion of nationwide activities attended by 20 million people which spurred the creation and enactment of the Clean Air Act and the Clean Water Act.
I remember the big 20th Anniversary of Earth Day, there was a lot of excitement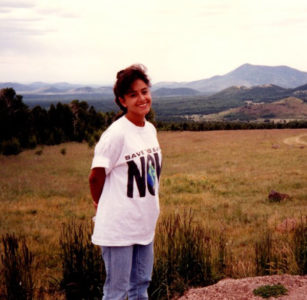 around it- I got this great "Save the Earth NOW! T-shirt- and over 200 million people from 141 countries participated in celebrations.
It is crazy to think that was 17 years ago… YIKES! We have come so far, and yet we still have so much work to do. Starting with education!
This year's Earth Day theme is Environmental & Climate Literacy. I do not think anyone can argue that there is a need to educate the public on all that science has informed us on over the last 20 years. Particularly, understanding the interconnectedness of our ecosystem. For years, especially in the US, the culture has become so focused on consumption and the perception that 'bigger is better.' We have filled our homes with so much stuff- very little of which we actually need.
As local government leaders, we are always thinking about how to engage the folks in all corners of our communities -- going beyond the usual suspects -- in a way that sparks behavior change.
There are some communities already doing a great job with this. One of my favorite examples is the Sustainable DC Volunteer Ambassadors Program that the District of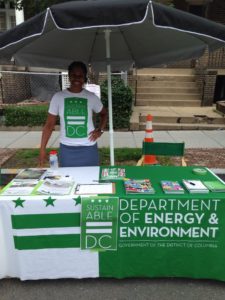 Columbia started five years ago as part of the implementation of their Sustainable DC Plan. I recently invited Dan Guilbeault, the Chief of Sustainability & Equity Branch for the District Department of the Environment, as a guest on the SAS Talk with Kim Podcast. Dan provided a fantastic overview of the program and reflected on its successes and challenges. Ultimately, the Ambassadors Program is a way to engage a broad range of volunteers and have them promote implementation of the Sustainable DC Plan. Here is the low down:
The District staff provide the Ambassadors training and resources, but do not tell them what to say, they let them share what they feel most connected to and comfortable with.

They aim for about 40 Ambassadors a year and strive to achieve a geographic balance between neighborhoods (wards)

Each Ambassador commits to attend one event a month (about 2-3 hours) from April through October

This is a fairly significant time commitment from staff to make sure all the ambassadors have what they need

The Ambassadors have actually helped refine the communication and messaging of the Sustainable DC program to make it more simple and streamlined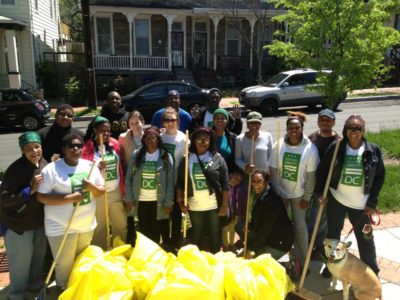 This is an amazing program and one totally worth replicating. Will that happen overnight? No, and that is OK! Have a listen to the podcast with Dan and start to map out how your community could get a similar program up and running. Use Earth Day as the reason to build the foundation. Something as simple as gauging community interest in a program like this through a quick survey could be a great first step in recognition of Earth Day.
Are You Feeling Underprepared for Earth Day?
Perhaps April has crept up a little too quickly for you? That's okay, you can still reach out to your community members with an email, social media blast, or op-ed in your local paper to share ways they can feel good about doing their part on Earth Day 2017. Here are three easy things you can do.
And if these aren't realistic for you to undertake this week, you're in luck. These tactics can be just as effective for outreach throughout the year.
Engage People Wherever You Are
Whether you are at your kids soccer game or the local farmer's market, take the initiative to to ask people how they are celebrating Earth Day. Maybe share with them a few ideas if they do not have any plans. Here are some easy ones:
Pick up litter in the neighborhood (have them download the

Litterati

app -- lots of fun to do with kids).

Ask them to turn their thermostats 2 degrees (warmer or cooler- depending on your location) to save energy, money, and reduce GHG emissions

Have a car-free day (

share with them a trails or bike path map of your community

)

Pull together a list of ten easy things an individual can do-

here

is one example, but there are a million of them

Make sure they know about events happening in your area. This Earth Day (April 22nd) the

March for Science

is happening in DC and all across the US, followed by the People's Climate March on April 29.
What you'll need: This list above and some excitement to get out and talk to your neighbors is really all you need
Nice to have: Handout with information
Plan B: Can't get out into the community? Just push this out through email or your newsletter. You can also post the list on your social media channels.
2. Host a Movie Night at the Library
Leonardo DiCaprio's Before the Flood was just released on DVD and online. Watch the trailer. It is $6.99 on Amazon. Once you get there, you will see dozens of similar movies, including An Inconvenient Truth, which is a nice way to prep them for the release of the second one -- An Inconvenient Sequel -- this summer. For less than $30 you can have a whole night of climate and environmentally focused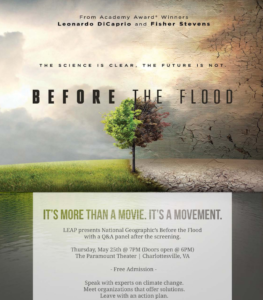 documentaries to share with the public. Maybe get a local business to donate some popcorn!
Some communities are taking it a step farther. I notice that the City of Charlottesville, Virginia, is sponsoring a free screening with a local nonprofit of Before the Flood that includes tables from community organizations and a Q&A panel with experts.
What you'll need: Movies, TV, space to watch
Nice to have: Local experts that can answer questions about the information presented in the movie
Plan B: Lend the movies to the schools for Climate Education Week, April 22-29, 2017, and beyond.
3. Ask your Community Members to Make a Pledge
The City of San Antonio, TX, at its annual Sustainability Summit (started through their SA Tomorrow Sustainability Planning process, which KLA was proud to lead)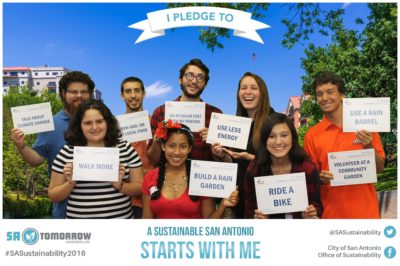 asks attendees to make a pledge to help create a more sustainable San Antonio. This is a fun and easy way to ask people to consider what they would be willing to do and then photograph them and have that as a reminder for them to make good on that commitment. You give them one copy and you keep a copy to put on your website or FB page. Add a community background to the image to make it that much more fun!
Behavior change research has shown that getting people to make a commitment greatly increases the likelihood they will take the desired action.
There are certain tricks that can make a pledge campaign more effective.
Pledges are also popular at other times of the year, including Energy Action Month every October when you can ask for specific clean energy and energy saving pledges.
What you'll need: Branded Signs with Sustainable Actions; Instant Camera or a Camera + Printer (worst case you can just text the image to them if you take it with your smartphone)
Nice to have: Local Background and Software to add to image or have the backdrop printed out.
Plan B: Can't get out into the community? Just push this out through your social media channels. People can make pledges that way- Maybe everyone that makes a pledge gets a chance to be featured on your website or has lunch with the mayor or other elected official. If you are not a fan of pledges, make it Earth Day Resolutions. This is what we do at my house. Unlike New Year's resolutions, these are actions we make sure we continue not only throughout the year, but permanently- our Earth Day Resolutions are our commitments to changing our behavior for the betterment of the planet.
At the end of the day, whether you engage 1 person or 1,000, you are still making progress! Maybe that one person you engaged becomes a hard core supporter for you and your programs or runs for office on a sustainable communities platform. And don't ignore the small steps because they do not seem as exciting or impactful. Impacting just one person a day adds up to 365 people over the year. Indeed, this is how we change the world: on person at a time, one community at a time.
It might sound cliche, but when it comes to sustainability in our local communities our goal really should be to Make it Earth Day Every Day.