I have spent a good chunk of my career travelling around the country for work. Whether for conferences or to meet with local government clients, I spend enough time in the air to maintain elite airline status. Once I had my daughter, regular travel became a bit harder, but once I arrive at my destination, I am all in. It is so gratifying and inspiring to engage with so many talented people -- many of whom have become not just peers and colleagues but good friends along the way.
And so it is with my trek to San Francisco for the New Partners for Smart Growth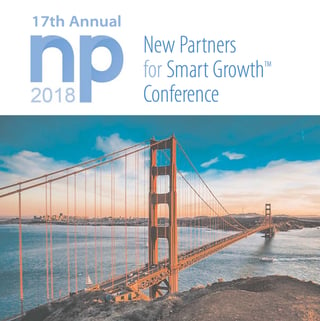 conference this week where I'm excited about some incredible content and not just because I helped develop the agenda for the Adapting to a Changing Climate track! The Local Government Commission took a whole new approach to developing the agenda this year by pulling together teams to think about how to truly create a track that nets value the whole way through.
In addition to my sessions (see below), I'm looking forward to "Technology and Smart Growth: What Local Leaders Can Learn from Silicon Valley" and "Emerging Trends for Climate Action: Opportunities and Risks for a More Resilient Future" -- as well as catching up with folks, including Joyce Coffee. Joyce is President at Climate Resilience Consulting and a go-to resource on climate adaptation. She was one of my first SAS Talk with Kim guests, at which time we chatted about options for cities to finance climate adaptation projects.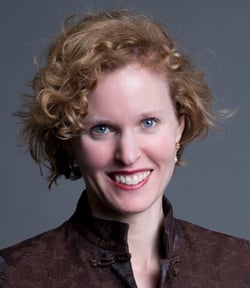 When I recently touched base with Joyce to see what was happening in her world, she took the opportunity to share her "Three New Year's Resolutions to Accelerate Adaptation". I've included those here because they feel so relevant to the work many of us do -- or strive to do -- in communities across the country every day:
"I envision a world with more lives saved & livelihoods enhanced in the face of climate change disruption. Here are three resolutions to ensure I am contributing to a resilient future in 2018 and beyond.
Grow the adaptation Field: More leaders need to have the resources to embrace adaptation in their fields.

The National Climate Assessment,

released in November, reminds us it will be none too soon. So in 2018, I resolve to help professionalize the practice through the creation of an adaptation training program.

Measure resilience: The

Global Adaptation and Resilience Investment Investor Guide

released at the One Planet Summit in Paris in December reminds us of the need to make the financial case for adaptation. So in 2018, I resolve to advance assessments and tools that assess and disclose climate risk and measure progress toward resilience.

Jump start equity: Decision-makers need to make climate action fair.

CBS Money reported in December

that 'Climate gentrification' could add value to elevation in real estate while in the article the Hip Hop Caucus points out the stakes are high since 'People's lives, their livelihoods and their culture' are at stake. So in 2018, I resolve to ensure that all projects I work on address climate challenges through adaptation that enhances equity and social cohesion.



Wherever we sit, we must become relentless questioners of the status quo, asking the climate question that New York's Adam Freed and I drummed up as city practitioners in the 2010s: 'Are the enduring structures we build able to withstand—and mitigate—climate change?' To make it easier for cities to ask and answer the climate question, I've made my city adaptation assessment tool open source. It's a complement to the KLA Community Dashboard. Check it out!"
Thanks to Joyce for sharing her vision for 2018 with us. I'm eager to hit the ground at New Partners for Smart Growth to have thought provoking conversations of this nature with Joyce and many others.
Be sure to reach out if you'll be at the #NPSG conference so we can meet up in person with me (and if you're lucky, Joyce)! I'll be moderating a panel that includes Crystal Najera from the City of Encinitas, CA, and others (including Steph Larocque from Impact Infrastructure/AutoCase who joined me for my SAS Talk with Kim podcast to chat Sustainable ROI last year) in the Innovative Tools and Technology session under the Adapting to a Changing Climate track at 3:30 pm on Friday, February 2nd. You can also catch me at the "Turning Your Data Into a Story" session at 10am on Saturday, February 3rd. We'll be talking about KLA's signature storytelling framework and breaking into small to apply the framework to some of their own climate communication and engagement challenges. You can catch Joyce on the "Climate Action in America: Integrated Solutions for a Rapid Response" panel at 3:30 on Thursday, February 1.