Recycling. It has been called the "gateway to sustainability" for cities. It's one of the first things individuals and businesses think of when you ask them what it means to be "green." And it's making all sorts of news headlines these days.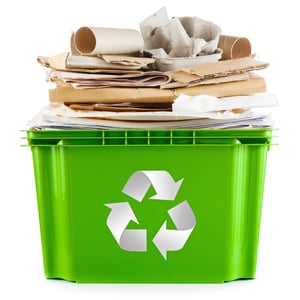 Recycling, waste reduction in general and plastics pollution have been in the news recently in part because China announced a ban on some imports of waste and recyclables.
When the KLA team sat down to identify who would be the best local governments to talk to on the subject for our podcast, Austin, Texas, came to mind. A lot of folks in our field have heard about Austin's zero waste goal (by 2040) which has been around more than a decade (there's a good EPA case study on this) and calls for the City to 75% diversion by 2020 and 90% by 2030.
So what can we learn from Austin -- the capital of Texas and home to one of the country's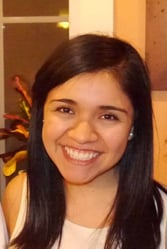 largest universities, a booming population and a history of being at the forefront of sustainability?
We chatted with Selene Castillo of Austin Resource Recovery for our SAS Talk with Kim podcast to find out. Listen now.
Austin's Approach
Selene walked me through a couple of the key aspects of Austin's approach to recycling and the zero waste goal, including:
"Aspirational Recycling" and the Importance of Education
Austin's emphasis on education is critical. The issue of contamination -- where non-recyclables are mixed in with recyclables -- was part of what China cited as rationale for the ban. Indeed, this headline says it all: "China's import ban exposed poor US recycling practices."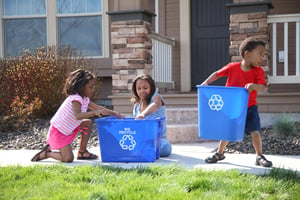 The New York Times has covered the China ban extensively (Read: Six Things You're Recycling Wrong and "Your Recycling Gets Recycled, Right? Maybe, or Maybe Not" and "Plastics Pile Up as China Refuses to Take the West's Recycling")
A common theme that emerges is that, these days, many of us are "aspirational recyclers." This is the often well-intentioned habit of putting things we think could or should be recyclable in the bin -- the "put it in the bin" wishful thinking practice.
City programs like Austin's that educate residents and businesses -- with hand outs,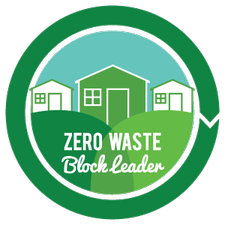 signage, online tools, and "block leader" type services -- can help address this problem.
Roots of Recycling's Problems
Well before the China ban, Fortune ran a story "The American recycling business is a mess. Can Big Waste fix it?" that documents a lot of the challenges facing recycling from the drop in the value of recyclables and thus profit to the shift to more plastics in the recycling stream and higher processing costs. For example, "Between 2000 and 2013, the amount of paper and paperboard Americans have sent to facilities has dropped 22%. Meanwhile, the volume of plastics—which are less lucrative because their diversity and lightness make them harder to sort—has increased by 27%.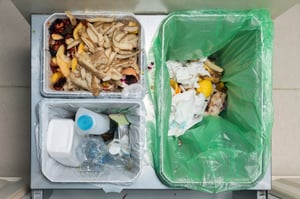 Many of us benefit from "single stream" recycling where all recyclables go in one bin without the burden of sorting. That option has been credited with raising the recycling rate by an average of 30% -- but quantity doesn't necessarily mean quality. From the 2015 Fortune story: "Waste Management says that contamination of its recycling stream has doubled in the past decade. Now, an average of one in six items dumped in blue bins is not recyclable, gumming up processing facilities and jacking up costs."
And all those cardboard boxes you see from Amazon overflowing from curbside recycling bins? They say more about our online shopping habits than our recycling prowess.
A recent USA Today story noted that "about 40% of Americans either don't have access to or don't sign up for curbside recycling...Of those who do, few actually recycle all their cardboard, mostly because it's a hassle....Nationally, consumers send back 25% of their cardboard for reuse. Last year, 300,000 fewer tons of corrugated containers were recycled in the USA than in the year before, even as domestic consumption increased 3.5%."
Beyond Recycling: Zero Waste and the Circular Economy
So where does all of this -- pardon the pun -- mess with China leave cities and their waste programs?
One of the potential benefits that might come out of this is if individuals, local governments and companies take a deeper look at the "Reduce" element of the "Reduce-Reuse-Recycle" mantra. That effort to make better products in the first place and to limit the amount of plastics in the waste or recycling stream is core to the notion of Zero Waste. It also cuts down on the confusion and contamination element inherent in the current system.
It's a big nut to crack, given that the average American generates 4.4 pounds of trash every day -- totaling more than 1,600 pounds of garbage per year, about half of which ends up in landfills.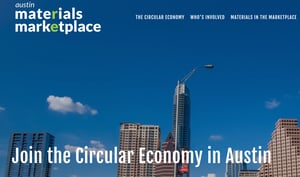 And cities have a critical role to play here -- adopting Zero Waste goals and pursuing strategies to meet them, educating and empowering residents to do their part to meet that goal, and in espousing and modeling the Circular Economy. That's a topic we discussed at length in a podcast with former Phoenix Public Works Director John Trujillo last year. Austin's Circular Economy push includes the Austin Materials Marketplace, an online exchange system for businesses who have or need materials.
My chat with Selene in Austin underscored that, while there may not be a silver bullet when it comes to the waste we create, there are a variety of approaches for cities to consider as they work to pursue their own goals of waste reduction. We'll pick the topic of recycling up again in a future podcast -- if you've got an idea for a guest or topic let us know!