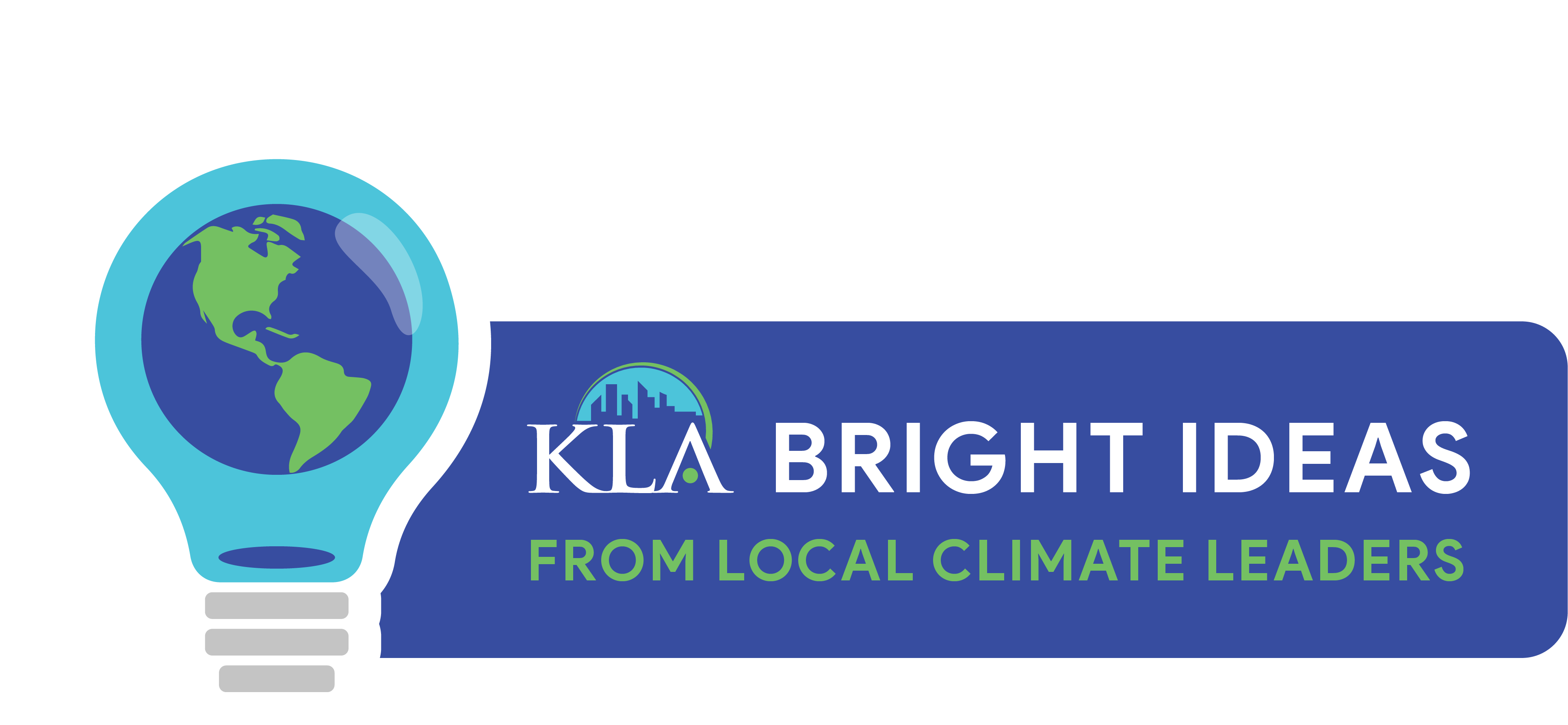 KLA clients lead the way with innovative, scalable, replicable climate solutions at the local level.
Each month in 2022 we will shine a spotlight on their bright ideas.


One image that represents the perils of our planet is that of a landfill. Look closely and you will see food that could have been composted, plastic and paper that should have been recycled, and loads of items that could have easily been reused or repurposed. In addition, landfills are one of the largest sources of methane, a greenhouse gas that is causing climate change.

Devens, MA, has a different vision. Thanks to the nonprofit Devens Eco-Efficiency Center and The Great Exchange program, on average 30,000 pounds of resources are diverted from landfills every year.

The basics

What happens to all of the furniture, supplies, and inventory when an office or business relocates or shuts down? Where can small businesses, nonprofits, municipal departments, and schools find quality supplies at an affordable cost? In Devens, it's The Great Exchange.

To get a taste for how it works, check out this short news piece from CBS in Boston.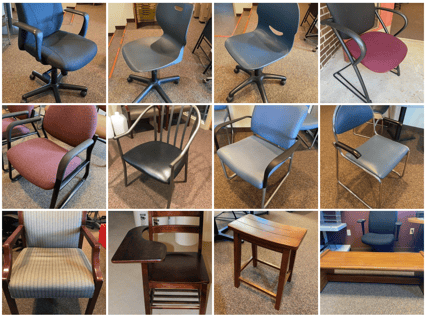 The Great Exchange – which started as a one-time swap -- now offers almost 700 types of items, ranging from small office, craft, kitchen, cleaning, and classroom supplies, to larger items such as desks, file cabinets, tables, chairs, and decorative wall art. Pictures of the inventory of items (like the chairs shown here) are maintained on the website and virtual tours of select departments can be viewed online.

In addition to the environmental benefits of diverting waste from the landfill, The Great Exchange is also community stewardship in action. Businesses donating resources avoid disposal costs and help nonprofit entities gain access to needed supplies and furniture items at significantly reduced costs. Organizations that shop at The Great Exchange are then able to invest more of their funds in valued programs and services.

USA Today also featured Devens and The Great Exchange in an Earth Day profile of Massachusetts communities.

Not up for reading or watching? You can listen to two podcasts about The Great Exchange, one from our very own KLA Sustainability Action Series podcast and the MassRecycle podcast.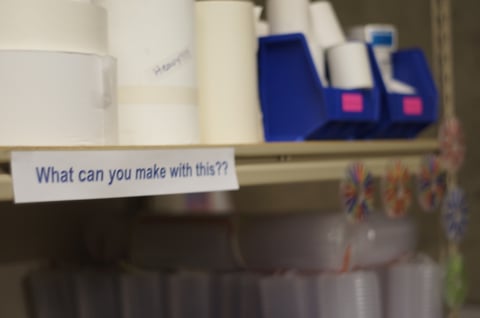 Keys to success:

A circular approach to resources is embedded at the core of Devens.

Devens is a former army base that was transferred in 1996 from the Department of Defense to the Commonwealth of Massachusetts to be managed as a municipality by the Devens Enterprise Commission and MassDevelopment. The first goal of the 1994 Reuse Plan states that "Development must be sustainable, which means achieving a balance of economic, social, and environmental needs, while maintaining and enhancing the natural resource base." The deliberate sustainability planning born out of the Reuse Plan has made Devens a regional model for low impact development, green infrastructure, and innovative waste management. That has continued with the 2020 release of the Devens Forward Climate Action and Resilience Plan, which includes the following key action related to waste: "Devens is recognized as a regional hub for resource recovery, sustainable materials management, and designing waste out of systems."

Devens strives to go beyond the typical "reduce, reuse, recycle" mantra by embracing the principles of a "circular economy," defined by The Circular Economy Lab as "An approach to maximize value and eliminate waste by improving (and in some cases transforming) how goods and services are designed, manufactured and used. It touches on everything from material selection to business strategy to the configuration of regulatory frameworks, incentives and markets."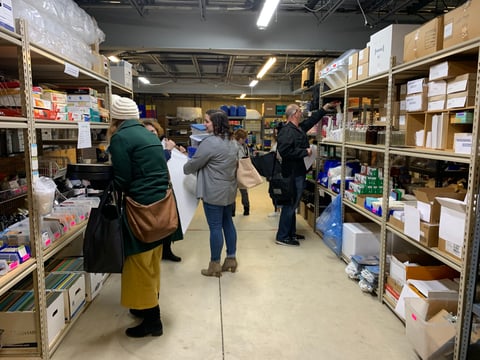 Teachers are primary beneficiaries of the materials offered at The Great Exchange. Educators typically do not have sufficient funds to purchase supplies needed for their classroom and therefore use their own money to maximize the learning experience for their students. By offering items for an average of half their retail value, The Great Exchange helps teachers afford more of the basic supplies and incorporate repurposed materials that will inspire imaginations.

Packing materials are an example of how The Great Exchange facilitates this practice: excess bubble wrap, foam sheets and boxes are recovered and then repurposed as packing materials in small businesses and for creative activities in daycares and schools. Even manufacturing by-products are repurposed in STEM and art activities.


On the horizon:

Lots of businesses have recently located in Devens and many more are in the process of establishing a presence in the community. The Great Exchange is planning various outreach strategies to raise awareness of the alternative solution to unneeded materials and engage these companies in circular economy practices by diverting and repurposing waste streams in their operations. Outreach efforts will likely include a networking event where firms can highlight their "waste" streams to companies and organizations that may be able to put them to good use. This is how the program first got started, almost 20 years ago!