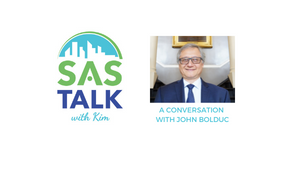 Kim's latest Sustainability Action Podcast is a conversation with longtime Environmental Planner for Cambridge, MA
We hear a lot about turnover in local governments, but for more than two decades with the City of Cambridge, MA, John Bolduc bucked the trend. During that time he also became an icon in the world of local climate action planning.
He joined Kim on her SAS Talk podcast recently to reflect on his career, Cambridge's many achievements, the importance of cities showing bold leadership, and what he sees on the horizon.