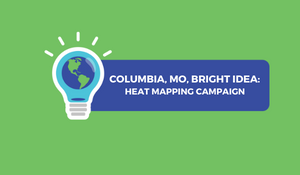 KLA clients lead the way with innovative, scalable, replicable climate solutions at the local level.
Each month in 2022 we will shine a spotlight on their bright ideas.

To fight extreme heat and make the community more resilient to climate change, Columbia, MO, is using a Show Me the Heat community science project to collect heat index data and inform climate action planning and heat responses.
But first, we created a short quiz for you to test your extreme heat knowledge.